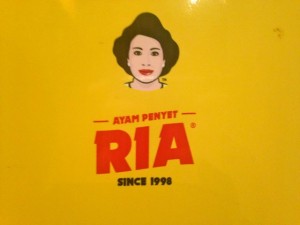 Ria has brought their Indonesian flare to little old Clarendon Street South Melbourne and we love it! A special invite to come down and try out their food was quickly accepted and we stumbled in from the cold and rain to a super warm welcome. Ria isn't fancy, they are just doing good food and friendly service.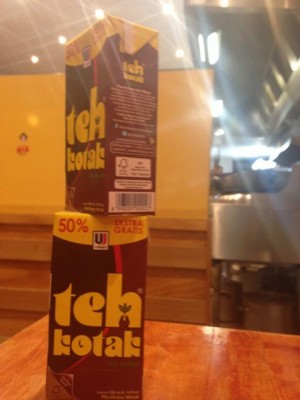 We left choices up to our lovely host and we felt very spoiled, whilst dinner was cooking we enjoyed a carton of Jasmine tea. Never tried his before but I loved it! Almost felt like a sweet milkshake but it was water based so super rich.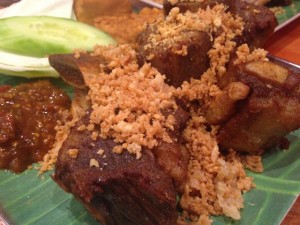 The Iga Peyet – twice cooked ribs, was beautiful, all gnarly and failing apart, generously scattered with the 'smash' and a little square of tofu plus a little tempeh cake that I loved. There was a super peanut dipping sauce.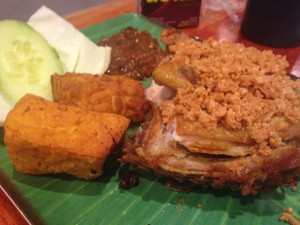 The Ayam Penyet – fried chicken served with fried tofu, tempeh, fresh vegetables and sambal or peanut sauce is gorgeous, super succulent chicken, cooked on the bone and super tasty.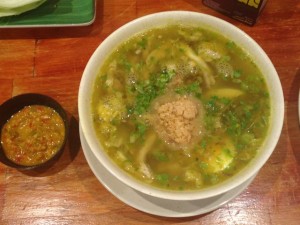 The Soto Ayam – Authentic Javanese style yellow chicken soup served with beansprouts, hard boiled egg, shredded cabbage and vermicelli is sensational. The perfect winter warmer, the soup is deep and rich with chicken, kaffir lime and coriander.
It is a really cute spot serving some seriously authentic Indonesian and there is obvious passion for making sure they are serving their 'home cooking' just as it should be.