There is always plenty of choice of places to eat when you are nipping to the market to grab some breakfast or a late brunch, Q Eleven is a little gem in the run of spots just opposite and they are small but packing a big foodie punch.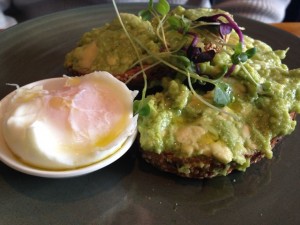 Simple and delicious the avocado with olive oil and lemon on sourdough toast with a poached egg. Good quality ingredients, served perfectly.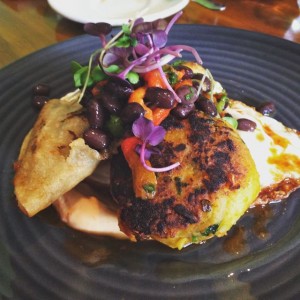 Corn and feta fritters with lime avocado, chipotle sour cream and pico de gallo – not your average breakie dish but the biggest accolade if you can get my brother to enjoy a vegetarian breakfast it must be bloody good!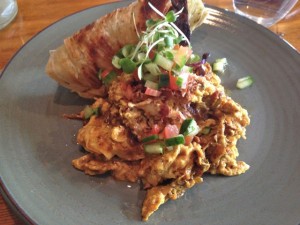 A first for me, the Ekoori scrambled eggs with onion, garam masala, turmeric, chilli, spring onion roti and a salsa of cucumber, tomato & mint was exceptional. Loved the flavours in the eggs and the roti was a naughty treat.
This a great place for some breakie, the coffee looked good and it was nice to see some different dishes on the menu to explore rather than plain old bacon and eggs.
——————————
Food 8/10
Service 7/10
Music n/a
Toilets n/a
——————————