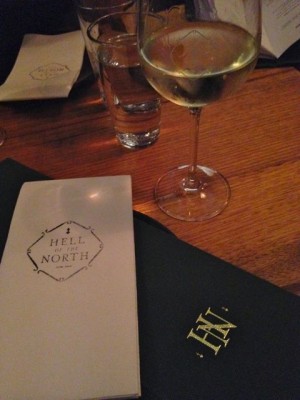 Just off the foodie mecca of Smith Street there is a little house with a bright yellow door and behind that door is a Winter wonderland of food, wine and fun. As you walk in there is a warm and a cosy feeling on a cold night. There are the most amazing smells and we are quickly sat at our perfect table with a very lovely menu to peruse. It's all too hard to choose so we go with the 'Let us feed you' option, $65 a person sounds a bargain as long as we can have the doughnuts and special French Onion Soup – Ofcourse!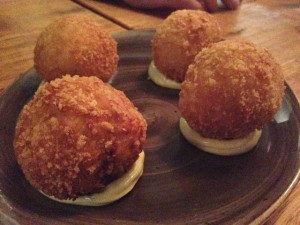 Pulled Pork and Gruyere Doughnuts – Not quite a doughnut but they taste sooooo good! You could spend the evening just eating these with a cold beer – bliss!!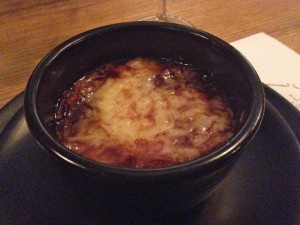 OoooLalalala!! French Onion Soup – this is the best French Onion Soup I have ever had, the smell is hedonistic, so rich, deep, dark and dangerously good. Thick and lovingly slaved over this is a work of art – c'est magnifique.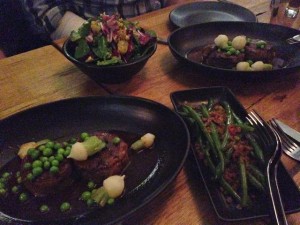 The Navarin of Lamb is a perfect little dish of soft, gently cooked lamb with little turnips, again that wholesome, comfort food you love in the cold weather.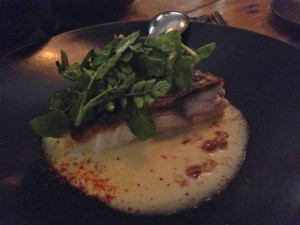 OMG the Snapper, Watercress and walnut with Cider Beurre Blanc was fabulous, soft, flaking fish with a super naughty rich, creamy sauce. The Mussels, sofrito, olorosso didn't photograph so well in the dark but they were well enjoyed with the Pommes Frites.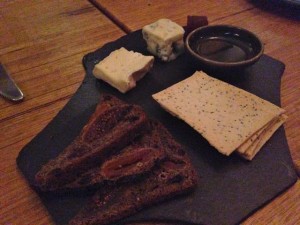 I'm pretty full by now, we all are so it's a good job there is only a little cheese to relax with, order a little amaretto and continue putting the world right!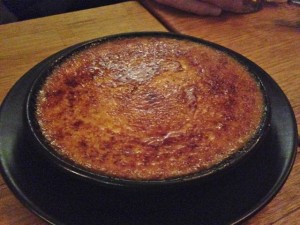 Creme Brulee, lovely crunchy top, thoroughly enjoyed.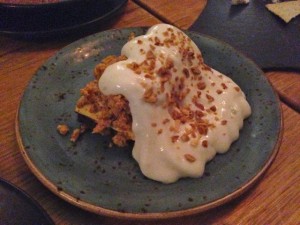 Chocolate, peanuts and whisky….WOW!! So amazing, loved this a little too much!
We had such a lovely night, we were there for hours, we were looked after perfectly and it was sad to leave and go out into the cold night. Great place, I'd totally visit Hell again!
——————————
Food 9/10
Service 9/10
Music n/a
Toilets 8/10
——————————