Albert Park has some fantastic little restaurants and Mediterraneo Charcoal Restaurant is definitely one of them, offering a damn good steak and plenty more it is one of my favourite places for a romantic meal to celebrate a special date.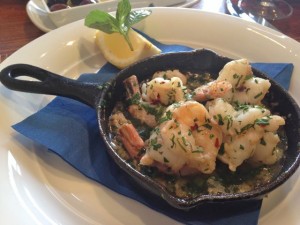 Garlic prawns sizzling in extra virgin olive oil, parsley and a pinch of chilli are amazing! Love that heavenly, pungent garlic smell, you know you'll need need a mint later but they are so worth it! Great, plump and firm prawns – a perfect dish.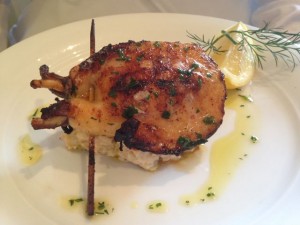 Stunning calamari, stuffed with barramundi and prawns and char grilled, served on a Balkan style potato salad – hubby loved this dish, especially as he got potato salad with it!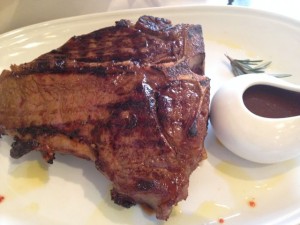 Amazing steak, hubby went for the t-bone, all the steaks are pasture-fed steaks, aged for minimum 28 days, MSA graded – and they taste damn fine!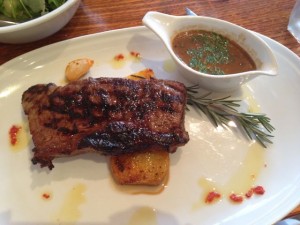 Medium rare steak with mushroom sauce – does it get any better than this? Incredibly good, beautiful flavour, happy days!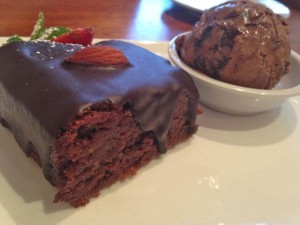 Not usually one for dessert but a little something to share is always an easy choice, the Chocolate flourless cake with chocolate anglaise and King Island cream was something I actually could have devoured alone, it was that perfect gooey cake with rich, deep chocolate amazingness!
Fabulous evening, the bill wasn't too much of a shock and we had a lovely time.
View Mediterraneo's website here
——————————
Food 10/10
Service 9/10
Music n/a
Toilets 8/10
——————————