Ichi Ichi Ku – you've been hiding just nearby all this time AND you will deliver Ebi Mayo to me?!?!?!? The little sister to the much visited fave spot Ichi Ni in St Kilda. It is Teeny, tiny, barely 10 tables you need to get in early or enjoy takeaway. There are some welcome similarities and some pleasant differences between the two, Ku is serving up a great sounding breakie and have some specials on like tuna tartare nachos and soft shell crab bun.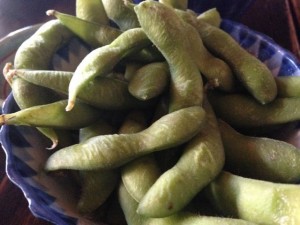 Always good to have a little salty edamame with a fantastic cold Kirin cider, that could be all we had and I would be in my happy place!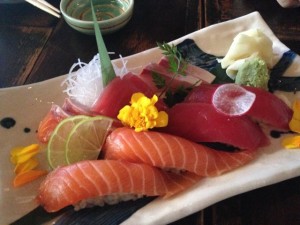 The sushimi is fabulously fresh and delicious, could have eaten it all to myself it was so good!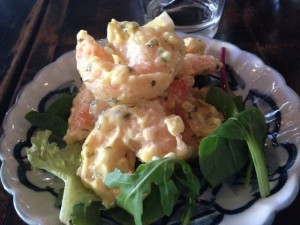 Oh Ebi Mayo – how I love you! Plump, firm prawns in a crunchy tempura coating and dressed in kewpie and wasabi – SENSATIONAL!!!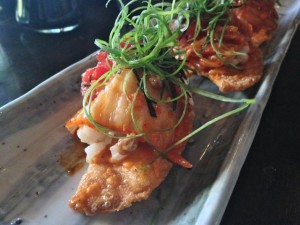 'Maguro Nacho' is a tuna tartare on a gyoza chip with fried kimchi, soy beans and red curry sauce – it's a little mouthful of something quite lovely!!!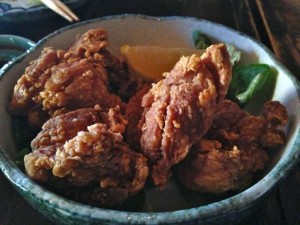 Can't go past fried chicken with a massive blob of Kewpie – enough said!!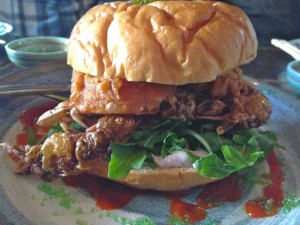 And the Finale! Soft Shell Crab Bun – no little buns here, this is a share between four easily dish! Though secretly I reckon we all could have slammed one each they were so good!!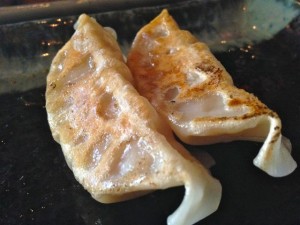 And then a few little gyoza – it would be rude not to!!
Sensational food, perfect service, feel lucky we managed to score a table but even luckier they will bring Ichi Food to me!!!
🙂