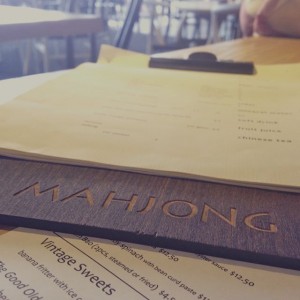 Gotta love dumplings and dumplings after a long walk they are even better, though you tend to avoid the nice fried ones when you have had to do 10kms for the pleasure – trade in fried for a cold glass of Riesling!
Mahjong has had a little make over and is now going with a more casual approach to stop by and enjoy a variety of great dishes with a cold beer anytime, less white table cloths and more hawker bar. The staff are still the same lovely peeps and can't wait to make sure you are sufficiently stuffed with wonderful food and something to sip. The menu is extensive, with plenty to choose from across the steamed baskets of dumplings with prawn, crab, duck, chicken and pork, you can enjoy crispy honey chicken, BBQ pork buns or Peking duck. Larger dishes bring all the favourites including Szechuan Chill Beef, Sweet and Sour Chicken Singapore Chilli Prawn and plenty of rice, noodles and vegetables to go on the side.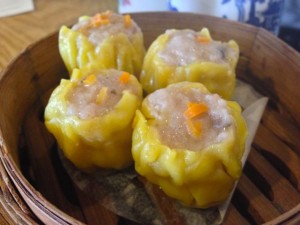 The Pork Sui Mai were text book lovely, little open dumplings with juicy, aromatic pork filling – happy face!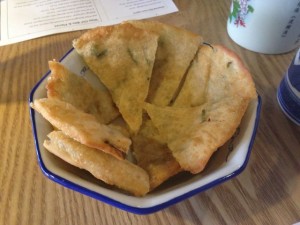 The Spring Onion pancake was a naughty carb treat but it was worth every calories! Little firm slices of doughy, spring onion pancake – would be perfect for mopping up some sweet and sour sauce!!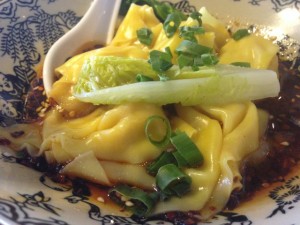 Hot and sour prawn and pork dumplings had the perfect level of heat, swimming in that wonderful sauce, my mouth is watering thinking about it!
The mini 'numb' Wagyu burgers were a tiny little spicy steak sandwich! They were fabulous, nice generous portion, lovely soft white rolls with plentiful Wagyu and a good pinch of Szechuan pepper for that numbing effect. LOVED!!
Top spot, my new fave dumpling house BUT one complaint – they have pulled delivery to South Melbourne on Menulog – come back Mahjong I love having my fave dumplings delivered!! Oh well, just have to get my walking shoes on…..