A great local pub, with plenty of space to enjoy outside, in the main bar and the restaurant, depending on what you fancy. On a balmy Saturday afternoon we grab a spot outside and settle with a nice glass of wine from a good local wine list. Barely a Marlborough Sauv Blanc to be seen- Hallelujah!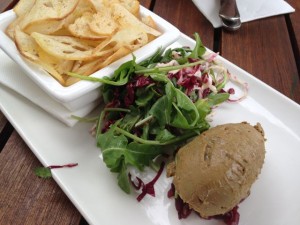 Chicken liver parfait with red onion jam and crostini, the parfait was a little chilled and firm but it soon warmed up in the sun and it was really good, super smooth and heaps of flavour – best parfait this year!
So naughty but so nice! Saganaki grilled to perfection with a great beetroot relish – I couldn't get enough of this, hmmmmm cheese!!!!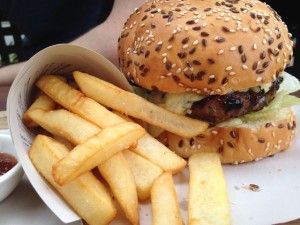 The O'Connell's beef burger with top grade patty, tomato, iceburg, bacon and really good cheddar cheese and house made chutney. Happy Days all around! A great burger with damn fine fries.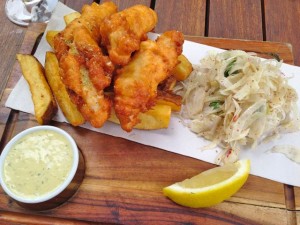 Beer Battered fish of the day with fennel and radish salad and hand cut potatoes with sauce gribiche. The perfect fish – big, hunky white flaking fish in a beautiful crisp batter. Sensational dish, the fennel and radish salad was ok but who needs anything but that fish and a few big old chips! Just one more shot of this great fish!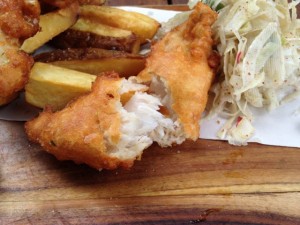 Great place, great staff, great menu and really, really good food! What more could you ask for?!