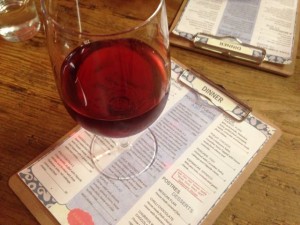 El Habanero has definitely found it's feet and we are lucky enough to get one of the last tables on a bustling, warm evening in South Melbourne. With a great beer and wine list we are quickly covered for drinks and working through the delish menu.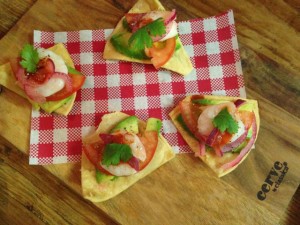 The prawn tostadas with tomato, avocado, coriander and fresh salsa on an organic corn tostada are incredibly fresh, plump prawns and a tasty combination.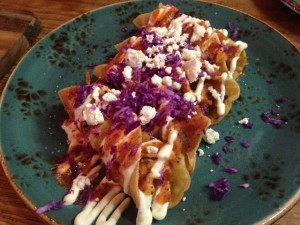 I cannot get enough of the flautas, crispy tortilla stuffed with chipotle chicken and fresh habanero salsa, red cabbage, crema and fresh cheese – SO GOOD!!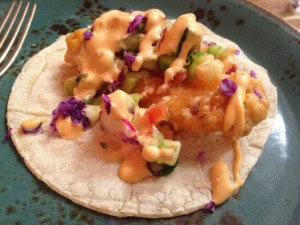 The prawn tacos are sensational, perfection with gorgeous plump battered prawns and that habanero sauce – LOVE.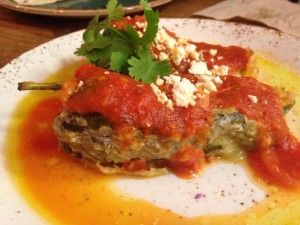 Chile Relleno – big stuffed pepper with cheese and salsa and all manner of greatness.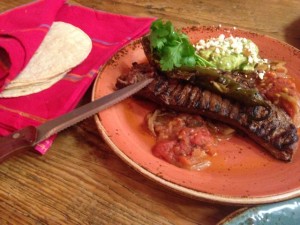 Arracherra Steak – marinated for 24 hours in a blend of citrus, Mexican spices and beer. Served with fresh, warm tortillas, avocado and fresh tomato salso.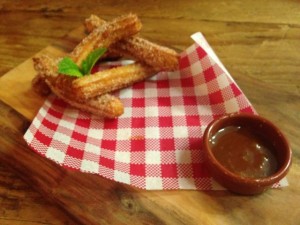 Churros with milk chocolate sauce were sensational, crispy, warm churros doughnuts with that sauce that you will lick the bowl for.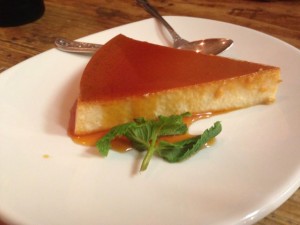 And finally the traditional homemade Mexican caramel flan – perfection!
***********************************************************
Last visit 12th October 2014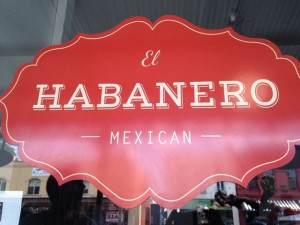 Welcome to South Melbourne El Habanero! Authentic Mexican has arrived to Clarendon Street and it is incredibly good! Tacos, salsa, corn on the cob, burritos and tortas, all fresh and delicious.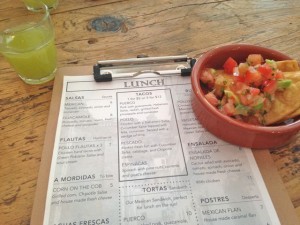 The lunch menu is a great selection of Mexican treats and once the liquor licence is approved the evening menu will hopefully be just as good and go well with a beer or tequila.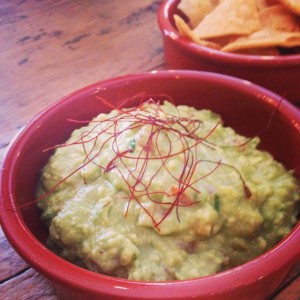 The guacamole is beautiful, avocado, tomato red onion cheese and coriander – perfection.
Ladies and gentlemen I give you Pollo Flautas – chicken hard tacos with green poblano salsa and sour cream. This is a dish I could eat allllllll day! So very, very good.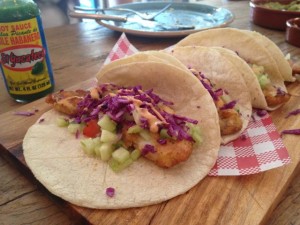 Sensational fish tacos, wonderful fresh fish, cucumber salsa, cabbage and chipotle crema. Perfect!
Ensalada de Noples, cactus salad with avocado, tomato, spinach, onion and house made cheese. Super healthy and super yummy, I love cactus.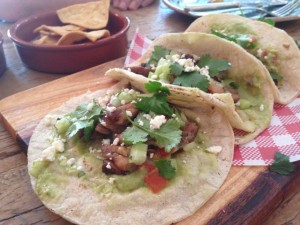 Chicken tacos with Habanero salsa, cucumber salsa, feta, coriander and lime. Beautiful!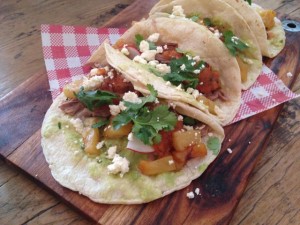 And finally the pork tacos with guacamole, Habanero salsa, radish, grilled fresh pineapple and coriander. Love, love, love!
El Habanero is serving up food to make you smile and I am very excited to pop again soon.