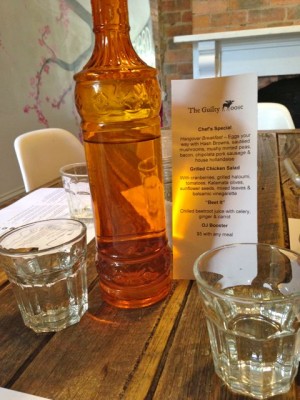 Breaktastic spot with a friendly smile, sunny courtyard and mouth watering menu – it's my new fave place.
It's one of those menus you could order everything! Japanese pancake with fennel and ocean trout or smashed avo with bacon and poached egg. The Hangover with eggs, bacon, sausage, mushroom, minted mushed peas and homemade hollandaise. Or lunch covers soft shell crab roll, tacos, chilli or lamb piadina.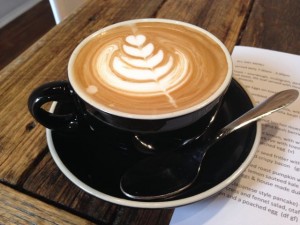 Coffee is damn good, super quick and worth a second.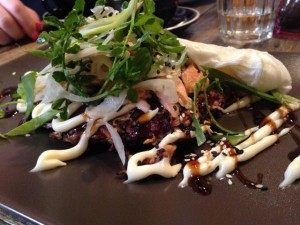 The japanese pancake is to die for! Okonomiyaki (Japanese style pancake) with smoked trout, watercress and fennel salad, otafuku mayo, spring onion and a poached egg. Jam packed with shredded veggies, flaked succulent trout with a crunch of fennel.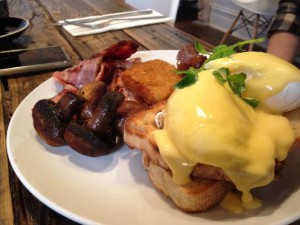 Hubbies Hangover went down well but beat him in the end, hash browns, bacon, eggs, minted smashed peas and mushrooms – amazing.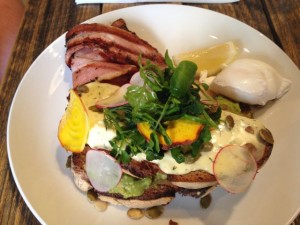 Smashed avo was a work of art with lots of good stuff going on smashed avocado with lemon, whipped cream cheese and dill, on dark rye with toasted pepitas, horseradish, and a poached egg. Add a side of bacon and you are set!
Such a great place, love the sunny courtyard, lovely staff and food that makes you want to keep coming back.