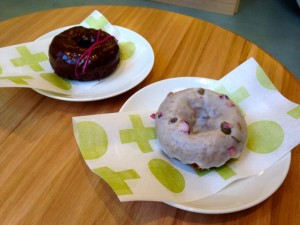 How good do they look?! And they were! A quick trip up to La Trobe Street to visit Short Stop Coffee and Donuts after being taunted by all the pictures on social media. We arrive a bit later on so there are only two flavours left to choose from but that only makes it an easier choice for us… one of each please!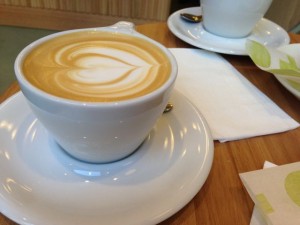 Coffee is good though one of those no decaf, no skinny milk, just black or white! Fair enough it was damn good.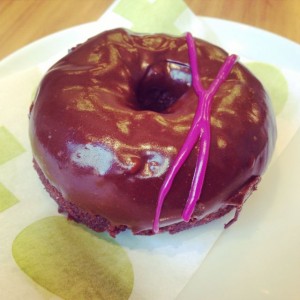 Red Velvet donut…. seriously!! It is decadently delicious and nearly worth the $4.50! It's not overly sweet and the icing and hidden fondant inside are all balanced so you don't feel like your teeth are going to drop out!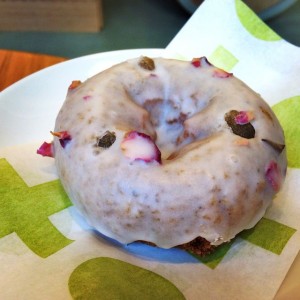 Earl Grey and Rose – this was my favourite, the savoury from the tea made this more 'cakey' and the hint of rose and the crisp icing we off the charts amazing.
A great spot that I am sure is a little gold mine for the weekly workers of the CBD looking for a sweet treat.