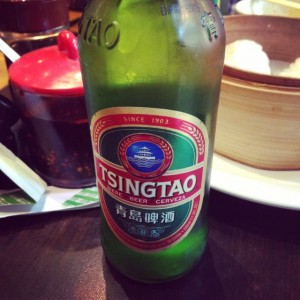 Hubby is craving dumplings so we pile in to Dumplings Plus after an afternoons shopping. The menu is a lovely long list of all the great dishes you expect, spring onion pancakes, steamed dumplings, pan fried dumplings, hot and sour soup and wontons.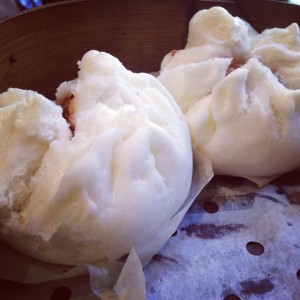 The perfect BBQ pork buns, it's been a while since I had such a good one, perfectly pink tinged pork in that white fluffy dough, once they cool down they are the best!!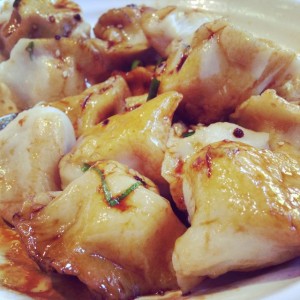 Steamed pork dumplings with chilli sauce, the bomb!! Those perfectly wobbly dumplings filled with aromatic pork and that sauce, sensational.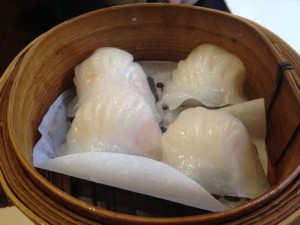 Aren't they pretty? Steamed Prawn dumplings, sticky on the paper and tricky with chopsticks but so very tasty and just a splash of soy to reach perfection.
It's not fancy but it's fast and tastes really good!