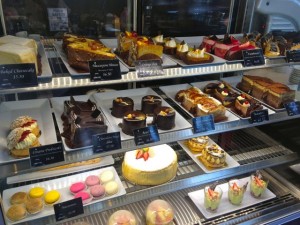 Amongst the building work and traffic through City Road is a little piece of France, A Taste of France is located in a beautiful building and rocking out traditional French baking and lunch including favourites like baguettes – take home or enjoy filled with cheese or ham for lunch. Croissants freshly baked and still crisp waiting for butter and jam or delicate cakes nestled together waiting for that lucky person to take them home.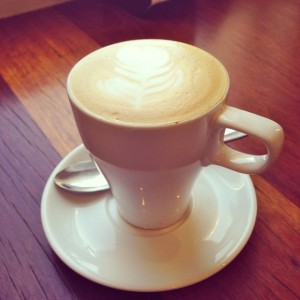 It's a little shop to enjoy at the front of what looks like a pretty substantial baking operation, I imagine we get a Taste of France in more places than we know! Many people are dropping in to take home a fresh coffee and baked goods but as we went for a wander around South Melbourne we were happy to pull up a chair and enjoy the sun and a very lovely coffee. To go with that coffee?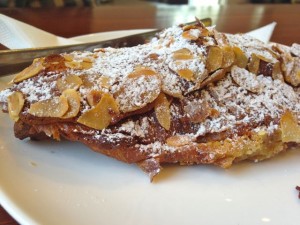 It had to be an almond croissant, the plain croissants delectable sister, covered in icing sugar and almonds and inside…. Hmmmm that butter almond custardy filling. I know how much butter and sugar are going on so we share and I make hubby eat more but OMG it was good!!
Friendly staff, great food and coffee and take home one of those baguettes c'est magnifique!!