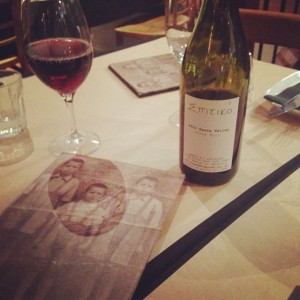 Get a bottle of house Pinot Noir from the Yarra Valley and order up all your favourites, Spitiko is serving up Greek tradition with a side of delicious.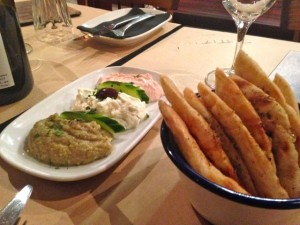 Gorgeous hummus, taramosalata and baba ganoush with warm pitta – heaven!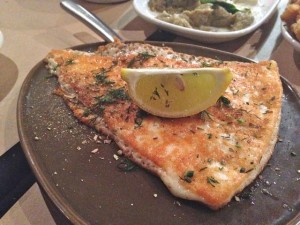 Mouth watering grilled saganaki with a squeeze of lemon, just fabulous on a plate.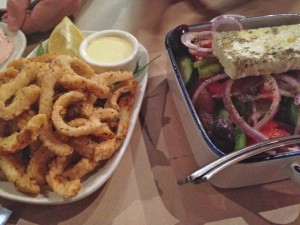 The greatest calamari – crispy, fresh, tasty and once you pop, you cannot stop! Textbook Greek salad with a big hunk of feta and plenty of oregano.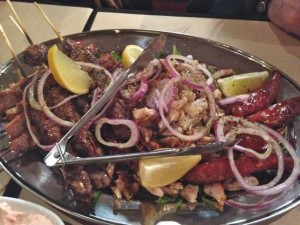 And then you can get a meat platter to share…. oh yes! Bring me some lemon roast potatoes and some more pitta and we are going to town on sausage, roast chicken, skewers and I might just have to stop before I pop!!!
All round good little local 🙂
*******************************************************************
Last published 19th July 2012
Spitiko has been around for a while and for some reason we have never ventured in but on a cold dark night I get a craving for good Greek food and my friends on Urbanspoon tell me it's a good spot to visit! It's warm, welcoming and I am glad as soon as we get settled in with a glass of wine!
The staff are lovely and friendly and funny! The menu is making me drool and the special Thursday night whole cooked lamb sounds damn tempting! But it's our first time and I really want a few different dishes!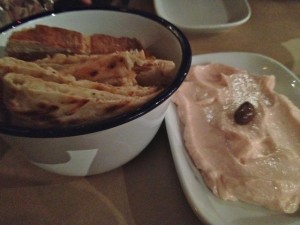 I love dips! And this one is a winner! Gorgeous, warm, fresh pita and wonderful 'Tarama' or taramosalata! When I ask why the abbreviation, the perfectly logical response of most people can't pronounce it like that!!! It is perfect!
Slight mix up with the cheese, I think I ordered halloumi with pomegranite but this was more like the saganaki with oregano and olives – who cares it is sensational! Perfectly sized portion of amazing cheese!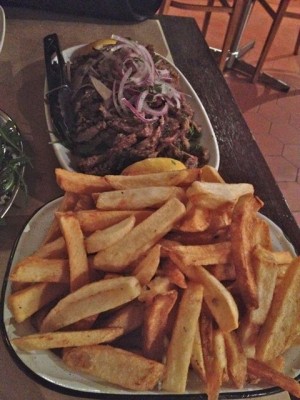 For some reason I completely forget to take a picture of the chargrilled octopus, with suckers with that wonderful charred flavours and a touch of lemon! But the hunk of lamb gyros was very well received!! More pita please!!! Chips were really good too – not sure what they do with them but they were really crunchy and quite dry – in a nice way!!
We came, we saw, we made fake kebabs! And we will be back again!! AND they give you a doggy bag! AND it's BYO!! WINNING!!