Just near my fuel stop, if you are heading off somewhere fun for the day Woodfrog is a perfect spot to grab some coffee and a cheeky caramel donut before you head off on the car. Last time we dropped by I was too late, no caramel donuts!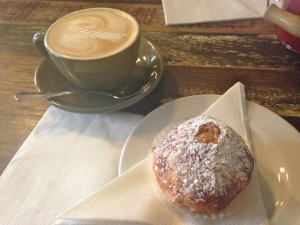 Today we are in luck and now I know what all the fuss was about…. the most gorgeous caramel custardy donut that isn't overly sweet, your teeth don't shudder as you bite in. So good but I was good I still shared with hubby 🙂
****************************************************************
Last published 22nd April 2014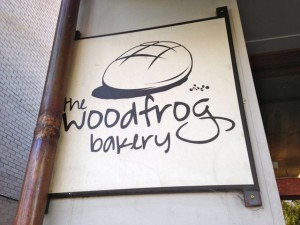 Lovely little Woodfrog Bakery, what a gorgeous place to enjoy a very good coffee and pastry and pick up some of their amazing baked goodies.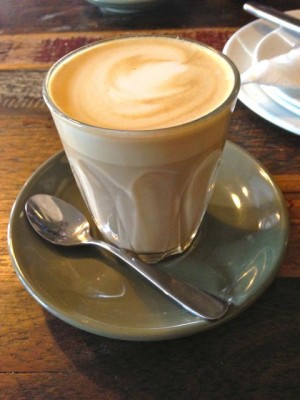 Coffee was fabulous and our pain au chocolate was decadently divine. The counter offers a stack of mouth watering goodies like just out of the oven quiches, tarts, pies, croissants and a multitude of freshly baked breads including sourdough and a very tempting pumpkin loaf.
A super lovely place that I imagine sells out pretty quick from the amount of visitors coming through the door!