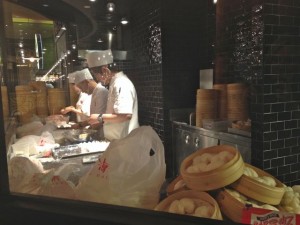 New Shanghai has come to Melbourne and set up shop in the lovely Emporium shopping centre, we were lucky enough to be invited to go down and enjoy all that New Shanghai has to offer. Firstly check out this delicious menu – click here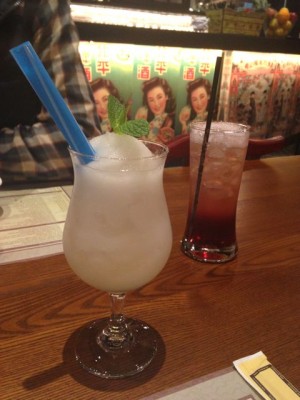 The guys at New Shanghai can rustle you up some very lovely mocktails and the Shirley Temple with cherry juice, sprite & grenadine syrup was perfect with the spice of our food. The lychee blended ice was my fave, love those lychees!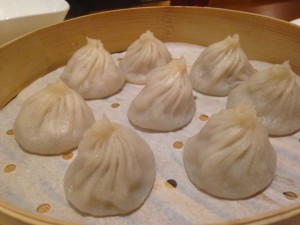 New Shanghai Xiao Long Bao – Steamed mini pork buns are just fabulous, perfectly thin dumpling wrappers with succulent pork hidden inside.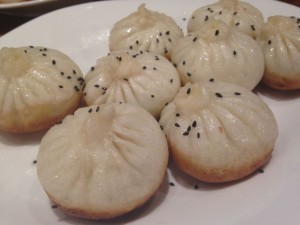 Pan fried pork dumplings are so good, I didn't even want to let them cool, you know a dish is good when you will burn your mouth trying to eat it!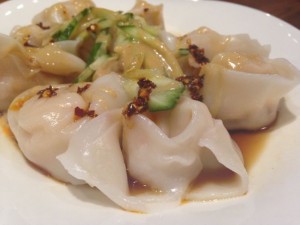 The prawn wontons tossed with peanut butter, red chilli oil and spice were another favourite with great fresh prawns and that mix of nut and chilli – so yum!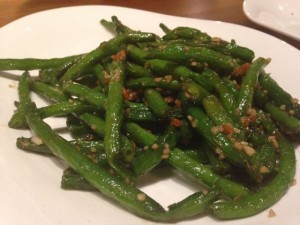 Even the veggies are amazing at New Shanghai! Stir fried string beans with dried shrimps & soy sauce – sensational.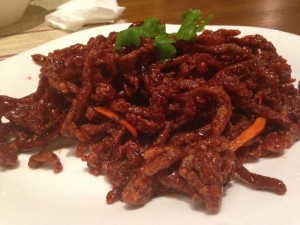 OMG – the 'Rainbow beef' deep fried shredded beef tossed with sweet and sour sauce is blow your mind addictively tasty, this and a cold beer and you would be having a great night.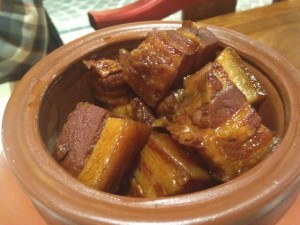 Hello Pork belly! Braised over night in sweet soy sauce and served is this cute little pot this is a 'do not miss' dish. The pork is so succulent and packed with flavour.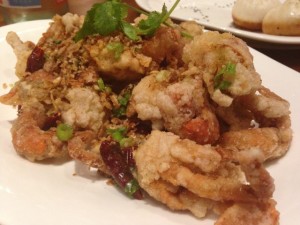 And then, saving the best till last the salt and pepper soft shell crab is a huge plate of soft shell crab in the lightest crispiest batter and dusted with salt and pepper. Exceptional produce speaks for itself.
We couldn't have had a nicer time at New Shanghai, the setting is lovely, the staff gorgeous and the food – just beautiful. Get yourselves there and take a few friends so you can share lots of dishes. The servings are generous and you'll want to try all of the above and more.
Thanks New Shanghai – you rock!