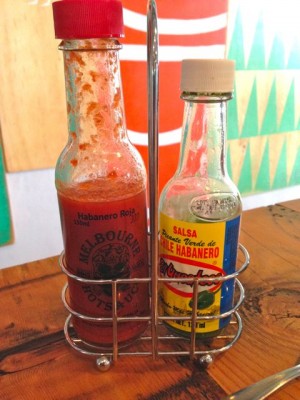 Hubby missed out last time so we make a trip to a rainy St Kilda for a cheeky shop and some delicious Mexican lunch.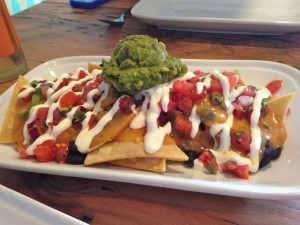 The Nachos Locos are loaded with black beans, guacamole and sour cream and are fabulous, would have been perfect with a cold beer.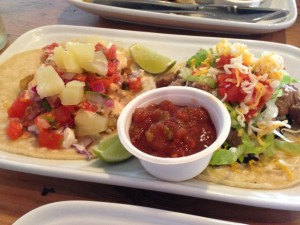 We shared the Fish Taco and Bay City Taco with steak, the fish is delicious with Grilled strips of seasoned fish, fresh cabbage slaw, chipotle dressing & pineapple salsa in grilled corn tortillas. Fabo!! Love the fruity pineapple with the spicy chipotle. The steak with beans, lettuce, tomatoes, salsa & crumbled dry aged cheese was really good, packed full of wonderfulness.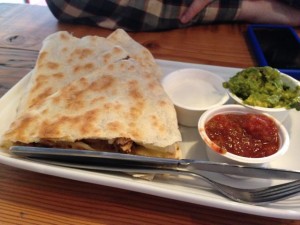 The Soma Quesadilla – Flour or corn tortillas grilled crispy with chicken, melted low fat cheese, side of salsa, fresh guacamole & sour cream is just perfect, to share, to enjoy and to munch on, love, love, love!
Can't go wrong here, except if you go too crazy with the hot sauce! Friendly, fun and delish!
*********************************************************************
Last visited 26th November 2013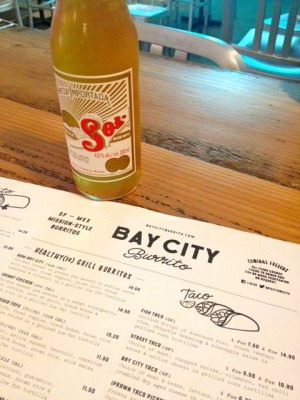 Just when you thought we didn't need anymore Mexican restaurants in Melbourne we have Bay City Burrito. I have an big love of Chipotle in America and Bay City Burrito are the closest I have been in Australia.
Tacos, burritos, quesadillas – all here ready to go and I generally would order one of everything but we just want a snack tonight so I let my friend drive the orderings as the resident BCB expert.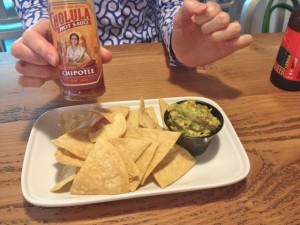 So first expert recommendation – take guacamole and corn chips and liberally apply chipotle hot sauce – don't be afraid!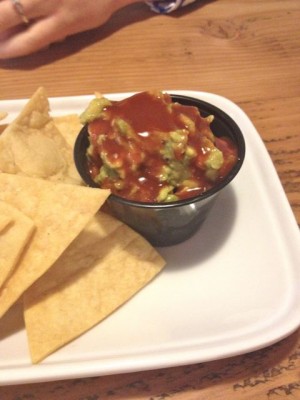 She wasn't wrong!! For someone I once tried to kill with curry, this was a lots of hot sauce but it was soooooo good!! Tick tick tick!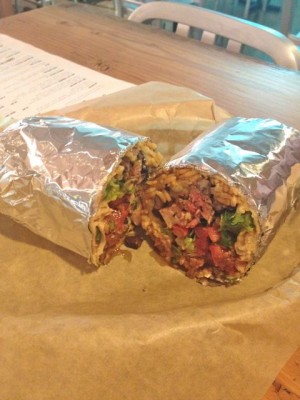 The Bay City Special, for just $13.80 you can get chicken and steak with cheese, black beans, spanish rice, guacamole, lime sour cream, lettuce, onions, black olives and salsa…….. it is massive!! Even just going halves is a two handed hulk of burrito! It is incredibly tasty and just a little messy – at least for me, the rookie!!
Nice spot for a bit of a burrito and reasonable priced, enjoy a Sol and a fish taco anytime!