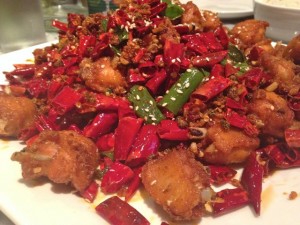 Feeling hot, hot, hot! My favourite dish at Sichuan House is the massive platter of chicken and chilli – little nibbles of chicken and that perfect burn that is just enough to warm you without turning you purple!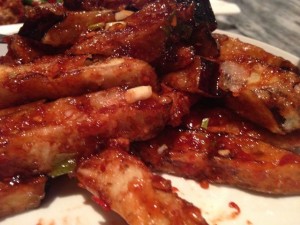 "Yu Xiang" – Fish Fragrant Eggplant is a form of traditional Sichuanese sauce that is sweet, chilli, and sour garlic sauce used in many Sichuanese dishes. The translation of Yu-Xiang is literally "Fish Fragrant" as it is a flavour commonly used to cook fish. And more important, it's delicious!!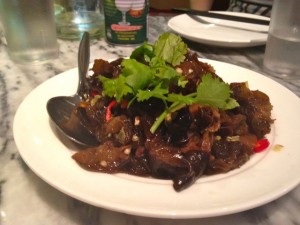 Funky Funghi! These mushies were delicious.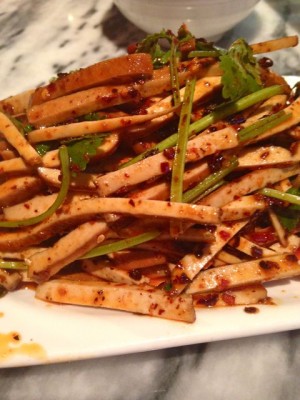 Spicy firm tofu is gorgeous and so well made, how do they make these matchsticks without falling apart?!
If the Sichuan chicken was my first favourite the spicy beef is definitely my second. An amazing dry fry with the spices locked in and loaded… drooling right now!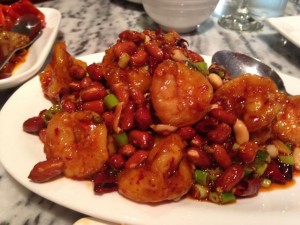 Kung Pao Scallops – fabulous, big fat scallops with that delicious spicy peanut sauce. All the dishes are fantastic, you cannot go wrong here… unless you don't like chilli!!
*************************************************************************
Last visited 17th August 2012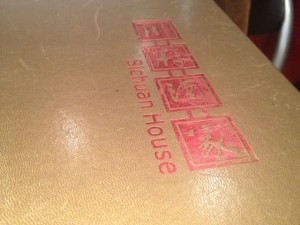 Sichuan House where have you been all my life??!?! Lurking just down from the cool bars of Corrs Lane where we have been drinking happily for many years is a little spicy gem!!
With bookings and BYO it is ticking my boxes! One of those noisy, brightly lit, paper table cloths and no fuss places Sichuan House is bringing it to you and it is HOT!!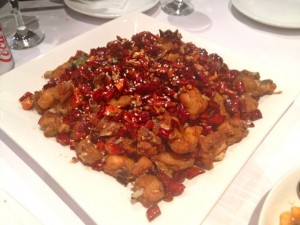 This dish is on nearly every table! Chongqing chilli chicken! It is fantastic! A Sichuan KFC almost! Little fried chicken bites on the bone and fiery in their bed of chillis! LOVE IT!!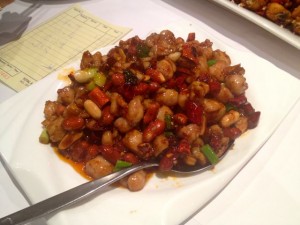 Kung Pao Chicken is really good… so good you really want a spoon so you can get big mouthfuls of it!!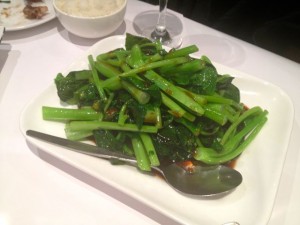 Broccoli with oyster sauce is fresh, generous and works well with the numbing spice of the dishes.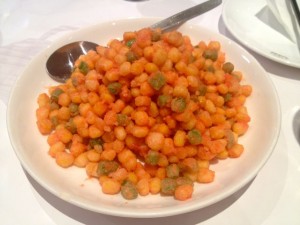 Gold Sand Corn! So good! Little gems of corn and pea with gentle spiced coats!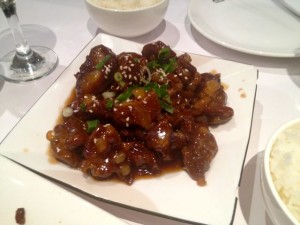 Lamb ribs are a milder dish and as you work through the bones it is succulent and tasty!
There are no airs and graces here, people are here for a feed and they are not disappointed! The bill for four people barely goes over $100 and we are all STUFFED!!!
Great spot for a late night spice hit!!