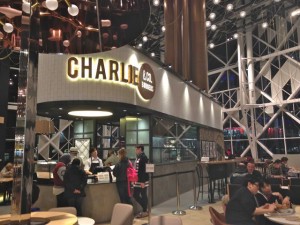 A lovely invite to visit the sparkly new Charlie & Co Burgers in Melbourne's new Emporium shopping destination, too good to pass up!! It's cold and raining as we hop off the tram and into heaven – so many floors of new shops and restaurants, Emporium has plenty to keep a girl busy and there is still more to come. Up in the food area with good company such as Jimmy Grants, Charlie & Co are offering burgers…. freshly made, 'Worth the wait' burgers.
You can go Classic, Mighty, True Blue, Mexican and there are also chicken, fish and lentil burgers. Choose your sides with fries, coleslaw, onion rings and strap yourself in – this is big burger time!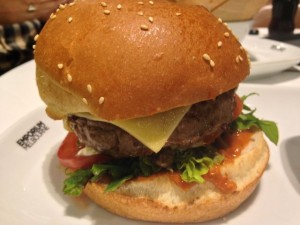 Classic Charlie Burger – Wagyu patty with gherkins, tomato, lettuce, aioli, Charlie's tomato sauce and choice of cheese.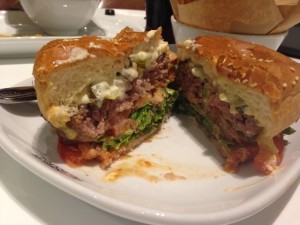 It is a big burger, the patty is substantial with a lot of flavour, good sauces and salads. Roll was good but did go a bit soggy by the second half.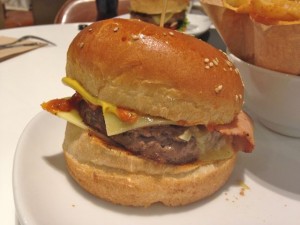 Double Cheese and Bacon Burger – Wagyu patty with bacon, double cheese, gherkins and American mustard. Delicious! Hubby was very happy!!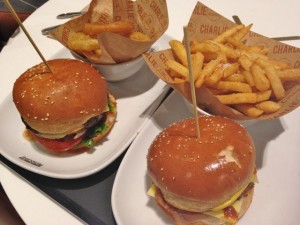 Sea salt fries were indeed salty and it was a very generous portion to share, onion rings looks fabulous but were unfortunately were completely cold, must have grabbed the wrong basket.
All in all a good spot for a burger in between some heavy shopping. See you soon Charlie 🙂