Main Street is a fantastic spot for the Mordi locals, with breakie, lunch and dinner firing out reasonably priced, good all round dishes with plenty of flavour and a good wine list to match. For menus click here.
Enjoy an array of 'conversation starters' with spring rolls, bread and dips, arancini and calamari. All well made and perfect with a cold chardy.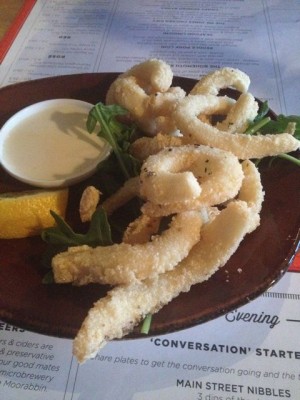 The calamari is really good, not greasy and good, fresh squid.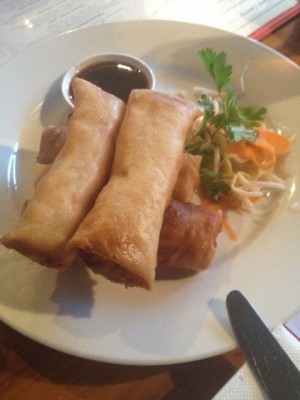 Spring rolls are yummy, nice filling, again not greasy and thoroughly enjoyable.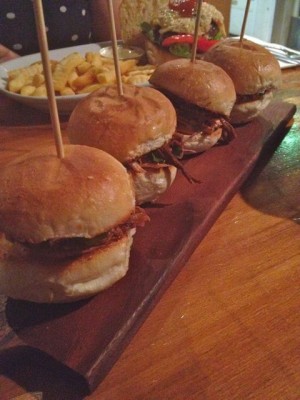 Pulled pork sliders are fresh, generous and good succulent pork.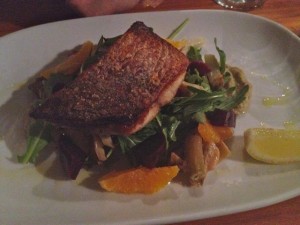 Crispy skinned barramundi with a salad of fennel, roasted beetroot, orange segments, rocket & baba ganoush is bloody good! Crispy skin as promised and lovely flaking fish. Love the fennel salad and this is just my sort of dish.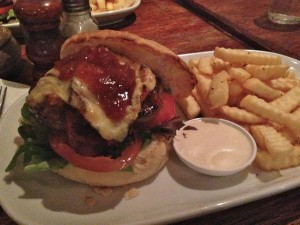 "THE BOHEMOTH BURGER
handmade beef patty, crispy bacon, fried egg, tomato, lettuce, cheese, onion jam, aioli & 'Outback Spirit's Bush Tomato Relish' served with crinkle cut chips – Buddy with a pint of Taxi pilsener"
I love that they give a drink recommendation for each dish on the menu and they were not wrong. The Bohemoth is as big a boy as it sounds, succulent, good quality burger with plenty of accompaniments! Perfect with a cold beer and a bargain at just over $20. Needless to say I couldn't finish is all!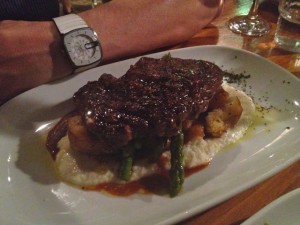 Brother swears by the Scotch Fillet with cauliflower puree, crushed chat potato, asparagus spears and a port wine jus. Buddy beautiful with a glass of Plan B Shiraz. Looks good to me and there is rarely anything left on the plate!
Great place, great staff and great food.
And if you like Main Street you'll love their new sister Side St at 501, an old, grungy cigarette shop now funky new Vodka and Pinchos bar.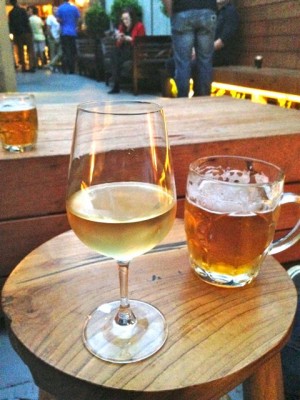 The hottest new spot to be at on a Friday night we didn't have a chance of getting any food to try with the crowds but will be back to enjoy that courtyard in the summer.