I have found the perfect spot in Melbourne CBD to enjoy some great food, happy hour, good wines, great service and not far from our gig at the Hifi Bar.
Really great menu of food you can all share and enjoy, intimate space and happy days!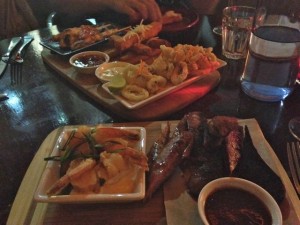 Amazing fresh, crispy calamari, spicy sausage, polenta chips and chicken skewers. All lovely flavours, all perfectly cooked and we had the best little feast!
Such a great bar, go Hairy Little Sista!