Mr Loy's Puff has arrived in South Melbourne and we couldn't wait to get down there when we found out they were open over the public holiday. Bit disappointing to arrive and find that there wasn't too much on offer, it actually felt like there was a group of family or friends in and we were disturbing them. But nevermind, no black pepper puffs but the signature curry puff is waiting for me and we take a pot of the chicken curry and rice too.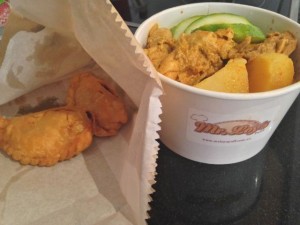 The curry was really nice, though there was a lot of rice in that pot and the small pieces of chicken on the top with potato. Very tasty and thoroughly enjoyed.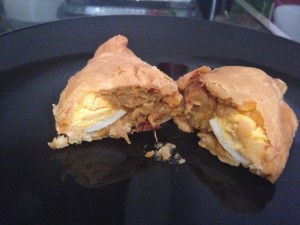 The curry puff was nice, I wasn't expecting the egg, the pastry was lovely and flakey.
All nice enough to grab a bite to eat if you are passing by.