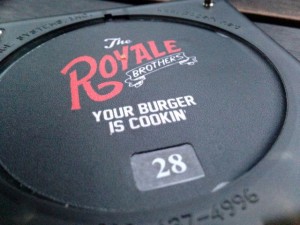 We LOVE burgers and an invite to come and see Royale Brothers and try some burgers was never going to be turned down! Opening up a little hole in the wall at the back of The Pantry, the guys here have tapped into just what was missing on Church Street. At least thats what the many happy people picking up their brown bags of burger delights would suggest.
The menu is mouth watering with 'Royales' a plenty, Royale with cheese, Spicy Royal, Bacon Royale as well as Pony Boy, Grilled Chicken, Pork Jerk and the Hippy Royale for those that don't do beef.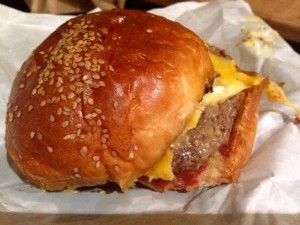 The Royale with cheese, onion, lettuce, pickles, mustard, mayo and Royale sauce. The amount of profanities coming from my husband in appreciation for how good this burger was, was hilarious! Apparently the best burger he has ever had and I have to agree, the milk bun was glossy and held everything together, the cheese was gooey and lovely, the sauces ratio was perfect and whatever is in that Royale sauce made us both want to go back for more.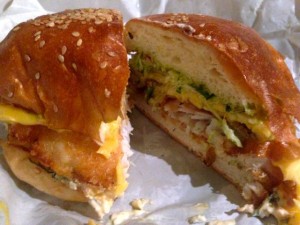 Super crispy, big hunk of fabulous fish with avocado, tartar, house slaw, cheese and Coney Island sauce………. WOW Just wonderful flavours and again the perfect saucing.
Royale Brothers know their stuff and I think I will be picking up a few more Royales in our not so far future.