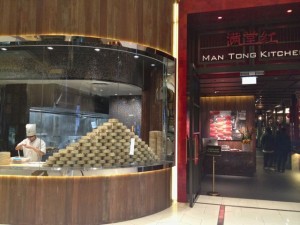 The other 'Tong' – I'm a big fan of Hu Tong Dumplings and Man Tong is even closer to home in the Crown complex. It's a big place with lots of tables packed in and several private rooms that look nice. Service is sketchy, hubby thought it might be where they send the Tong teams for training – probably not a great sign!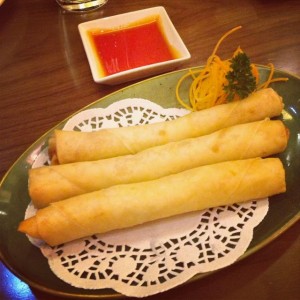 The menu is extensive with all things dumpling and more. It's not cheap, three 'chopstick' spring rolls with prawn are $13 but they are very nice. Crispy and packed with prawn, yum!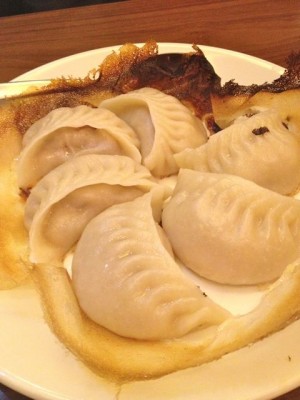 Pork dumplings are better value at the same price as the spring rolls and were nice.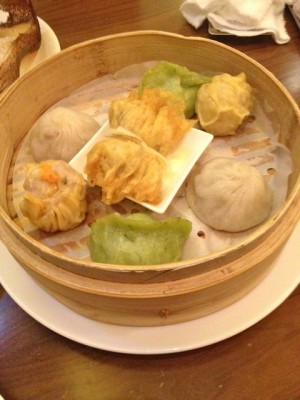 The Dumpling Platter with steamed prawn and pork dumplings, Xiao Long Bao, Steamed Pork Siumai and Spinach Vegetable Dumplings – $32? Eight dumplings…. thats $4 a dumpling!! They were nice but not that nice!!
Man Tong is a nice place but I don't think it's on my list of favourite places to get a dumpling or two.