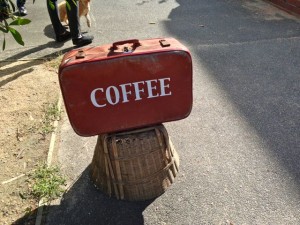 Hiding around the corner aver all this time is the best breakie burrito in South Melbourne. Let Me Be Frank is set up next to the church and has a gorgeous garden that you can sit back in the sun and enjoy a great coffee and an immense breakie burrito!
The staff are friendly, the vibe is easy going, the menu a great mix of eggs with stuff. Lunch is sandwiches, soups and specials.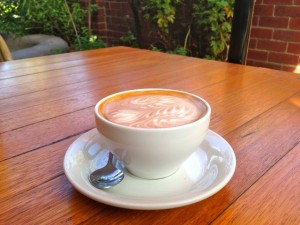 Coffee is great and the breakfast burrito is addictive! The burrito case is thick and delicious, like a naan bread, inside are fluffy eggs, rich and spicy beans, avocado and sour cream – sensational! It's a huge dish that luckily we shared but that is a breakie that will set you up for the day.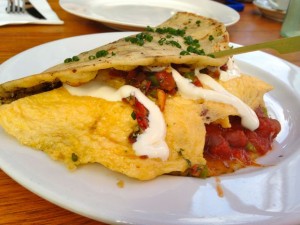 Loved it!