Unassuming Japanese hotspot amongst the shopping mecca on Chapel Street Kanpai has been hiding from me for years and serving up some of the best Japanese I have had in Melbourne.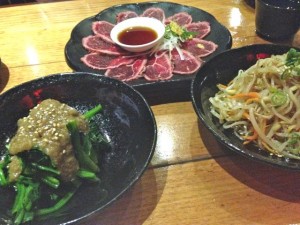 A big menu to choose from, fortunately we bought a friend who recommended some of her favourites including the cold sesame spinach salad that was rocking! The bean sprout salad was beautiful and the tatsuda beef is exceptional. So fresh and wafer thin with a sensational lemon sauce.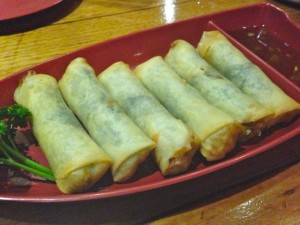 Spring rolls are delish with good quality filling and super crunchy wrappers, gyoza are square pockets of super tasty pork.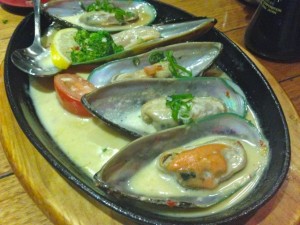 This is THE dish, the one you could keep ordering until you popped! Mussels grilled and drenched in garlic, chilli cream……you know it's sooooo good it's probably bad! You're going to whiff of garlic tomorrow but it is worth it!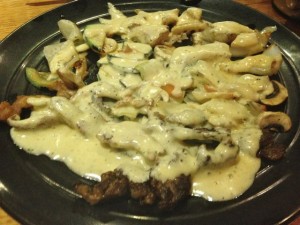 The teppenyaki mixed platter with beef, chicken and calamari is slathered in another garlic cream sauce which I wasn't expecting it wasn't my fave dish but it was nice.
Great place, if you are near pop in and enjoy some very good, reasonably priced Japanese fare.