Love, love, love! We escaped from a not so nice looking dinner spot and found this perfect little gyoza joint, offering an extensive menu of fabulous Japanese and plenty of gyoza.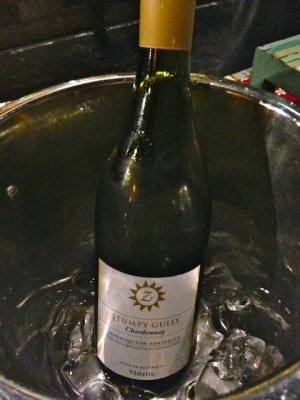 Wine list is impressive with some of my favourite local drops including a Mornington Stumpy Gully Chardonnay. Perfect with raw octopus with wasabi. The waitress is lovely and she does give us the heads up that it is a dish that some people don't like the due to the heat and consistency.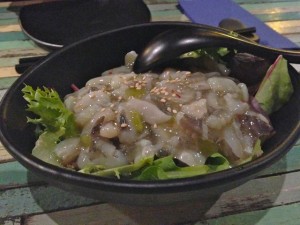 I am always up to something different and this is an exceptional dish. You can't use anything but super fresh in this dish and the squid is kind of slimy but thoroughly enjoyable, tricky with chopsticks and oh that wonderful wasabi – superb.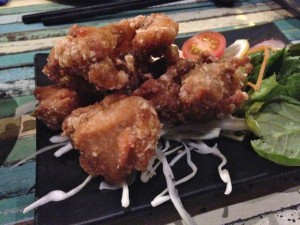 'Tori no Karaage' – Japanese fried chicken yes! Deep fried bite size chicken with a touch of kewpie and thankfully kept in the kitchen until safe to eat without burning your mouth!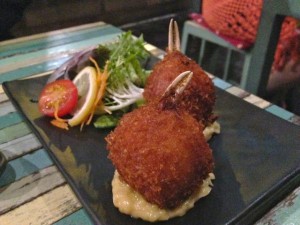 Crab claw balls of amazingness! So heavily packed with beautiful crab they hang precariously from the claw. Slathered in a gorgeous tartar style mayo and just perfection!
Tempura prawns were nice, I was expecting Ebi mayo Itchi ni style so these were lovely but not as wasabi mayo driven so more delicate, crunchy and fresh.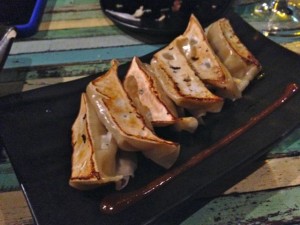 Finally the gyoza, we wanted to try them all, a foodies dylemma, what to choose. Let's go the never seen before duck and miso eggplant – great choice, perfect wrapper, pot sticker burnished base and sublime duck with creamy eggplant.
Amazing restaurant, cannot wait to get back, the best mix of staff, wine, food and decor – winner!