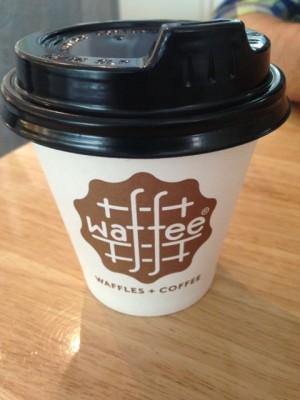 What do you get when you put together a friendly smile, great coffee and waffles? Waffie!! I am completely mesmerised by the waffle machine window where you can watch the magic happen. Available is a whole heap of flavours, go regular or get adventurous with white chocolate & raspberry, dark choc glazed, cinnamon or blueberry.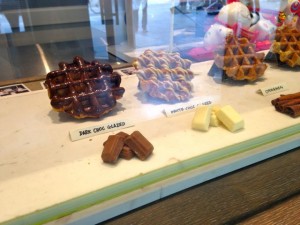 Hubby goes for choc stick – literally chocolate sticks are stashed straight throw the waffle – just that right moment where they are still firm but on that verge of gooey liquid chocolate lava.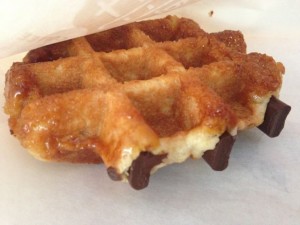 Coffee is seriously good, staff are friendly and there is a great vibe. Enjoy a warm waffle and smile – life is good!