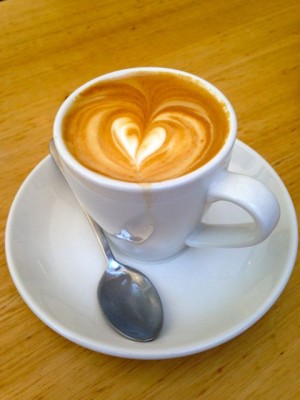 Love a good local and Giddiup is one of the best, always great coffee and today we have a real treat – mini BLTs. Cute enough for two and a couple of mouthfuls of fabulous bacon, toasted brioche, crisp cos and house mayo!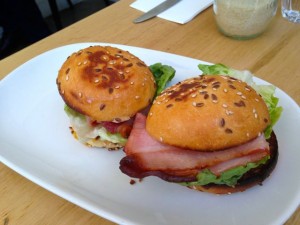 Super tasty and super lovely to visit, see you again soon.
************************************************************************
Last published 27th November 2011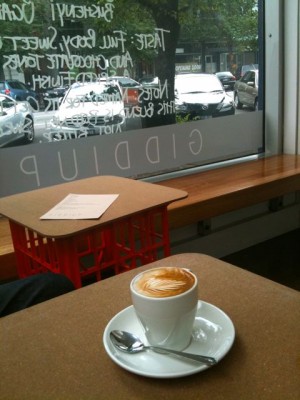 Love it! What a great use of space! A new cafe has popped up on Coventry Street and it is gorgeous!
Very important – excellent coffee! The O Files Yeehah blend is rich, earthy, soothing and a great coffee hit to start the day!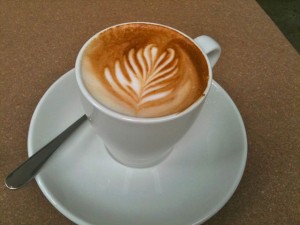 The breakfast menu has a great selection of toasted turkish breads, yoghurt with yummy fruits, curried egg on toast, BLT or a bircher with apple, hazelnuts and cranberries.
'In the Fish tank from 11am' are great bites such as the Slow Roasted lamb shoulder on olive sourdough, cucumber, tomato and minted yoghurt or the chicken ciabatta with peanuts, coriander, cabbage and sweet lime and citrus mayo… yum!!
We opt for the Lamb and the Beef Pastrami.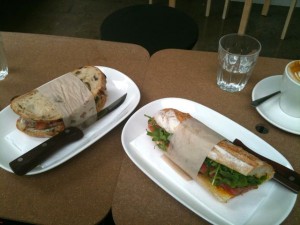 The Slow Roasted lamb shoulder on olive sourdough is amazing! The bread is fantastic, super soft with lots of gorgeous olives nestled into the dough. The lamb is melt in the mouth and with the tomato and minted yoghurt is a hero sandwich! More more more!!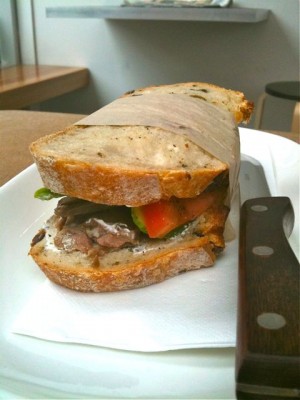 The beef pastrami sourdough baguette, corn pickle and rocket is also a great flavour packed bite, good crusty baguette holding precious cargo of slices of beautiful pastrami and an amazing corn pickle, vibrant yellow and delish!!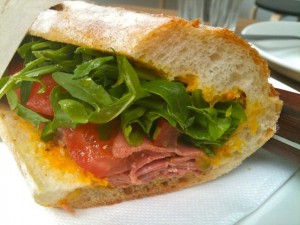 Service is lovely, plenty to smile about – South Melbourne you are so lucky!! GiddiUp and get down there!!