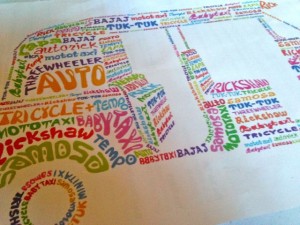 More fun on Gertrude Street with The Rickshaw opening with plenty of colour, great food and a few tuk tuks. The menu is fabulous, great range of entrees, larger dishes and the 'tuk tuk' buns.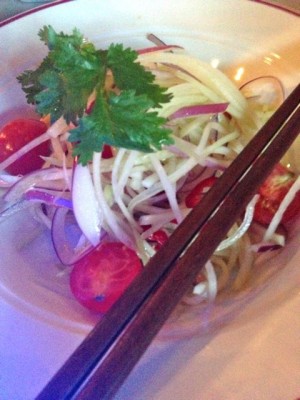 (Apologies the blue light on the table gave everything a bit of a blue tinge!!)

The papaya salad is fresh, crunchy and delicious, the duck salad with lots of fresh chilli is sensational and the boys finish of the starters with pork neck tuk tuk rolls. Little buns packed with fragrant pork and salad.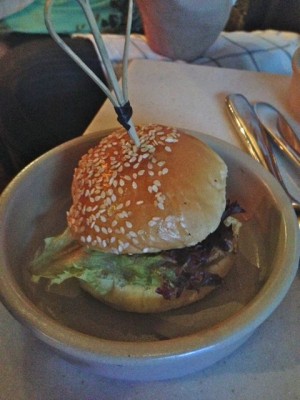 The pork neck slow cooked with goji berries, garlic and Chinese angelice is a perfect comfort dish, succulent pork with a deep rich sauce, touch of rice and it's happy days.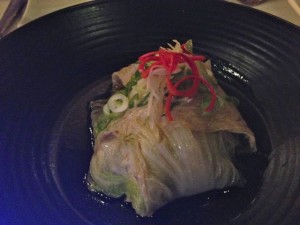 The baby snapper wrapped in wombok with ginger, garlic and chilli was beautifully delicate and healthy. Fantastic flavours and super fresh – it's a winner!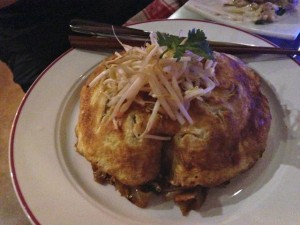 The Char Kuay Tiew was the best I have ever had! Fat hor fun noodles with ground chicken and tiger prawn with a fluffy omelette blanket. Ridiculously good flavour – delivery please!!!
Staff were great and friendly, drinks and food were steady, a great spot for a catch up with friends and great food.