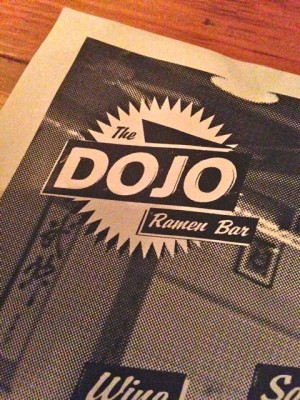 Generally, we only head to Northcote for a bit of local live music at the Social Club, so a recommendation to visit the Dojo was a perfect suggestion to ensure we had some hearty Japanese to counter the beers that were coming.
Such a cute little space and such a clever beer garden out the back. Saturday night and a DJ is pumping some retro classics out and it is creating a fantastic vibe. The menu is short and simple, lots of great little small plates to share and big bowls of steaming ramen.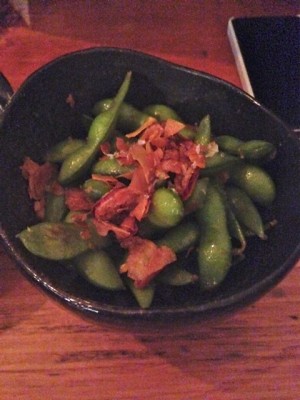 Edaname will never be the same again. Dojo's come steamed with chilli, garlic and rock salt SOOO good! Wouldn't recommend you are the only one eating these as that garlic packs a punch but so very delicious.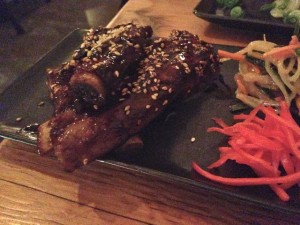 Oh – wobbly legs and mouth watering! Sticky pork ribs with sesame and coleslaw, these were melt in the mouth good, sticky sauce all over your fingers to lick with gusto after the last rib has sadly gone.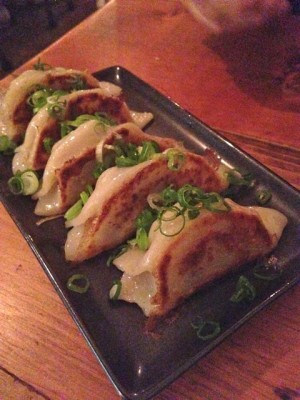 Some of the best gyoza I have had, gorgeous pan fried dumplings with vinegar, sesame and soy dipping sauce.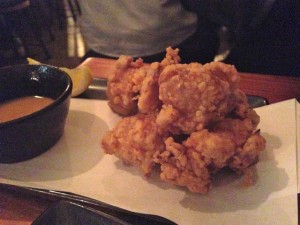 JFC – Japanese fried chicken – Karrage chicken with miso mayo is the sort of dish that you cannot wait for it to cool, it is so amazing you would risk burning your tongue to get a taste!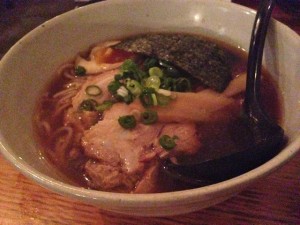 And then it's Ramen time with Shoyu Ramen (Soy Sauce) char sui pork, egg, spring onions, seaweed and noodles. Very delicious, very yummy and very moreish.
Such a great spot, a few Robot Ninja beers and some good beats and it's a great night out in Northcote