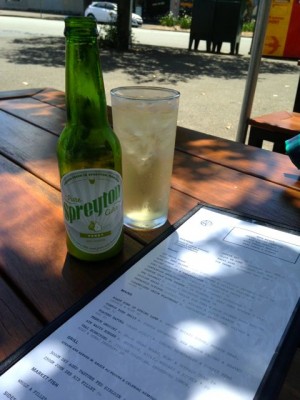 Such a great spot and in walking distance from home – score! Always a great place to meet with friends, enjoy dinner or have a lazy afternoon lunch with a cold cider and a great burger.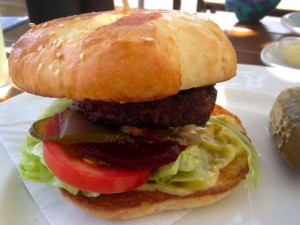 The APH Wagyu Burger with mustard, aioli, pickle and beetroot. It's a good burger, great bun, holds together well and nice fresh salad.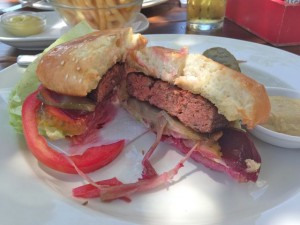 The patty has a great level of spice to it, so not so much the char of the meat but lots of herb and paprika – delicious!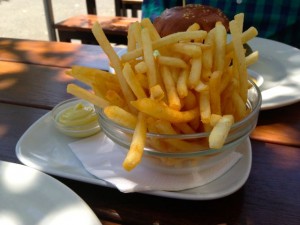 It's not a cheap burger at $20 and the yummy fries are another $8 on top but all up it was a nice afternoon and another great burger adventure!
********************************************************************
Last visited 21st September 2012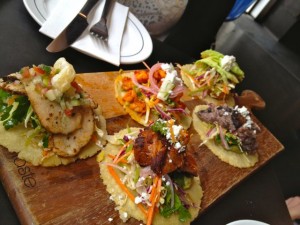 12pm to 4pm every day you can get soft tacos for $5! One of each please!!
Choose from;
1) Spice Rubbed Skirt Steak with chimichurri, crispy shallots and queso fresco
2) Spiced and spit roasted heritage pig with pineapple salsa
3) Ancho marinated prawns with pickled veg and salsa verde
4) Poached chicken with field mushrooms and corn truffled black beans
5) Sweet potato, goats cheese, rocket and green olive relish
How good do they look?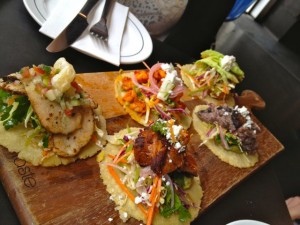 So delish! The prawns were sooooo good and I loved the steak – for $5 you can try them all!!
And a little potatas bravas might be in order too!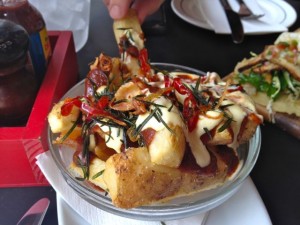 Stunning dish with all those gorgeous smokey paprika flavours, crispy garlic, chilli and YUM!!!
……………………………………………………………
Last visited 26th January 2012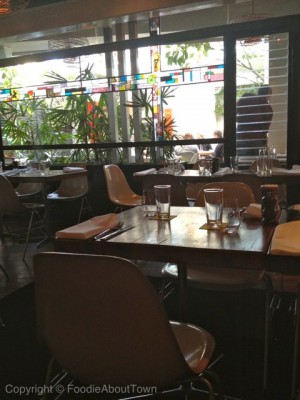 It a gorgeous summers evening when we head to the back of the Albert Park Hotel, uncharted territory for us the recently renovated restaurant is just gorgeous! Comfortable, welcoming and with a lovely looking open courtyard and fishes swimming above the kitchen pass.
It's the Albert Park Oyster Bar & Bistro so oysters we shall have, with 7 on the menu we go for a mixed dozen with;
Tom Thumb, Clair de Lune , Rusty Wire and Label Rouge all from NSW Batemans Bay…. WOW!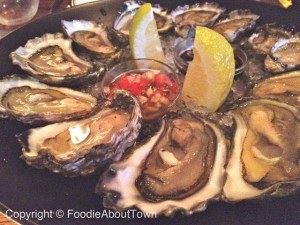 They are amazing! The tiny Tom Thumb are divine and the big boys are packed with flavour – best oysters I have had recently!!
There is a fantastic choice of amazing fish and I will definitely be back to try but tonight we are grazing on Latin Street Food, the tuna sashimi tacos with spicy peanut sauce are amazing!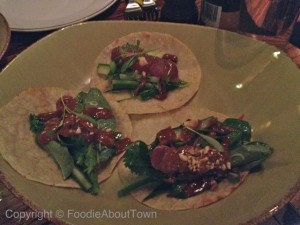 Crispy chicken tacos, soft corn taco wrapped around gorgeous mouthfuls of crispy chicken and spicy mayo.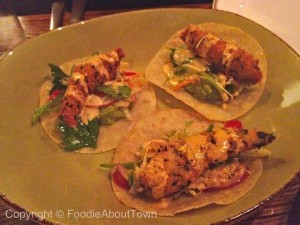 The stuffed zucchini flowers are perfectly done, I have never attempted to do this but I imagine it is not easy to get them to look this pretty!!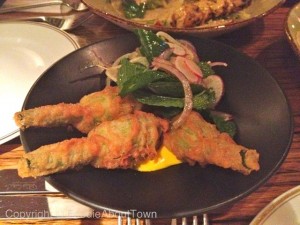 Sticky pork salad is exceptional! It's very sticky, very porky and very yummy!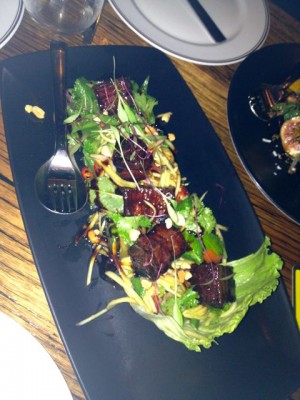 The triple cooked chips bravas sauce are a bit naughty and a bit too nice!! Crispy, crunchy, soft and slathered in spicy, warm sauce.
The chorizo with padron peppers is my fave dish of the night! Spicy sausage with charred peppers and spicy mayo – they ROCK!!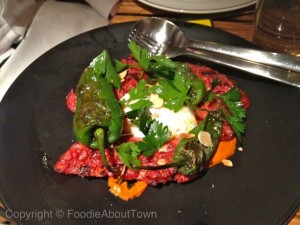 Service is lovely, Dr Loosen Riesling is fantastic and we leave with full tums and happy smiles!