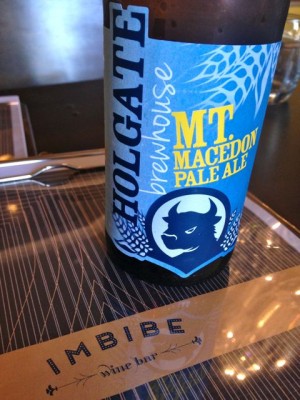 Imbibe wine bar, another spot popping up on the ever improving Bay Street. Taking pride in a great local wine and beer list, there is lots of great tipples to choose from. There is obvious passion for the guys behind Imbibe and after being away from the industry for ten years, there is a lot of thought that has gone into the decor, offering and use of space.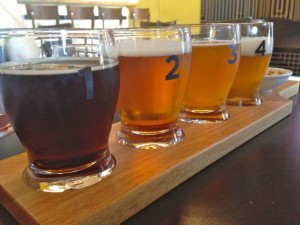 The boys didn't have to choose between the beers – they could enjoy a flight of four! A fun way to try some old favourites and something new;
1. White Rabbit Dark Ale from Healesville
2. Matilda Bay Fat Yak
3. Grand Ridge Pilsner from Mirboo
4. Bridge Road Hefewerzen from Beechworth
They are certainly happy!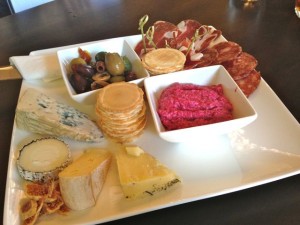 There are limited food options with fantastic local dips, cured meats and cheese and if you want something more you are welcome to order in from any of the local restaurants that will deliver including the offer of a sushi and sashimi platter from the lovely Komeyui.
A great spot on the Bay Street run, enjoy some good local food and wine and relax.