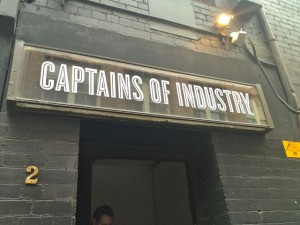 Hipster alert! All the cool dudes and their ladies are having a coffee at Captains of Industry before they get their beards trimmed up or their shoes fixed. Only kidding, COI is one of those places your average Melbourne tourist won't find down an alley way and up the stairs.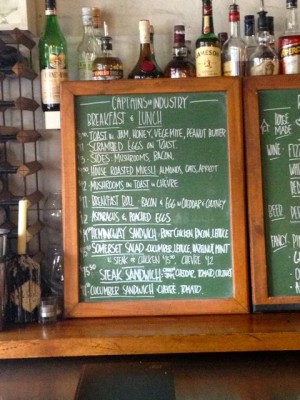 Everything is very relaxed and comfortable, select some breakie order your coffees and sit back and congratulate yourself on a great decision to come here.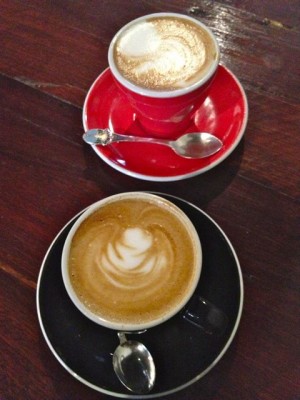 Coffee is fabulous, good beans, great taste and made with love.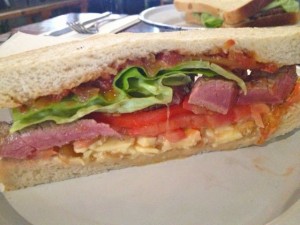 And brunch is the steak sandwich – oh yes! Super succulent with sharp cheddar cheese, tomato and onion jam – FABULOUS!!!
Love this spot, perfect place to coffee up before a little Saturday shopping.