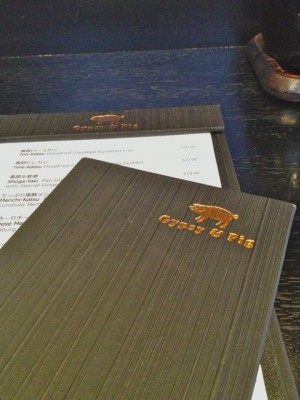 This had been on my list for ages and when I was given the chance to choose where we went for lunch one sunny Friday the thought of a bit of a shop and some lovely Japanese for lunch was irresistible. Sadly this was not as great as my expectations. Maybe dinner is better than lunch, maybe it was an off day but this was not the amazing lunch i had built it up to be.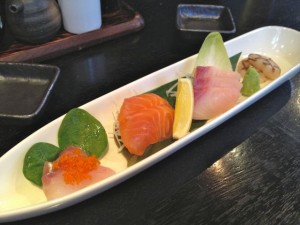 The lunch menu is pretty limited and if you don't want fried you are going to struggle, The special sashimi plate sounded nice and healthy but it was kind of chucked in front of us with no explanation or details on the beautiful fresh fish. It was nice enough.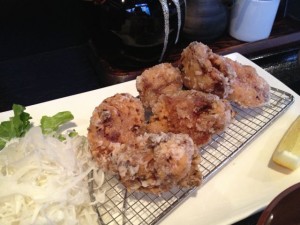 The Chicken Katzu was a whole heap of fried chicken, it was ok. It came with a tray of cold, unappealing sides, rice and some miso.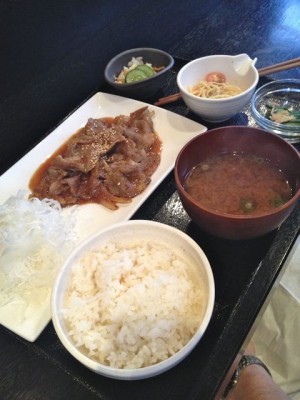 Hubbys pork was also only ok…..
The staff didn't really seem interested and overall it wasn't the best. Strange as everyone else has so many nice things to say but I don't think we would bother again. 🙁