There is always time for coffee in Melbourne and there are plenty of places to get a fix! Here are some of our favourites recently.
Monkey Bean

Nice space, busy morning trade is testament to the great coffee. Waited 15 mins the first morning but they couldn't have been nicer and the next day it took the half the time and was just a gorgeous.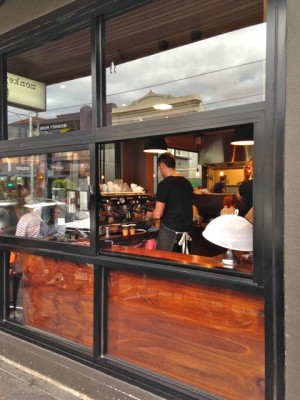 The Dihnersaw and his Fionsay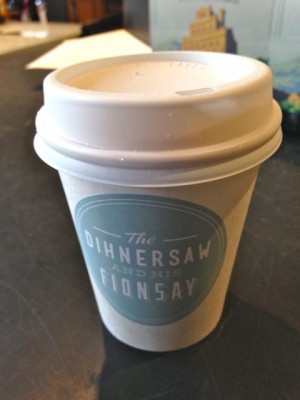 A great spot for a damn good coffee on Toorak Road. Friendly service and bean respect. Yum!
Published 23rd Nov 2013;
Great coffee, great vibes and tempting looking cakes! Pop in and try and Patricia coffee – they are pretty darn good!!
A Little Bird Told Me
This place has such a good vibe to it!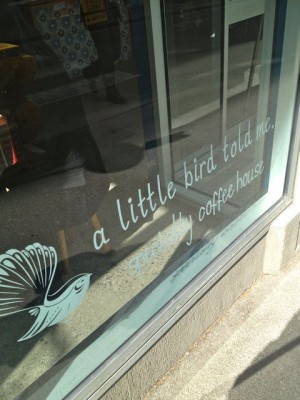 Sensational coffee, cute fit out, enticing cakes all round and an entertaining student crowd to observe! Winner!!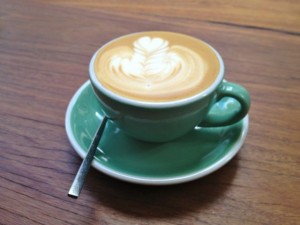 Self Preservation
Good coffee, nice food, nice enough staff – one of those great regular spots if you are nearby!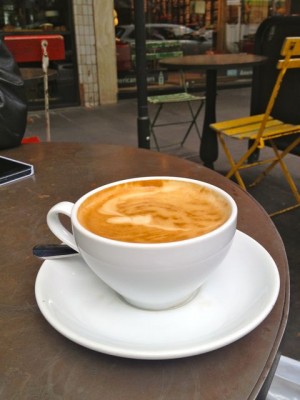 *************************************************************
Previous post 20th August 2013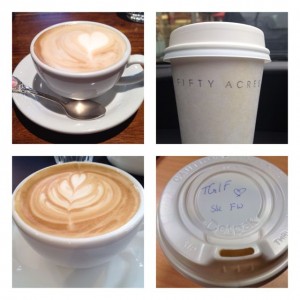 Ten years ago my coffee order was coffee, milk, no sugar…. how very different it is today! A huge coffee culture has exploded across Melbourne (and the world) and coffee is complex, scientific, experimental and sometimes a little bit pompous.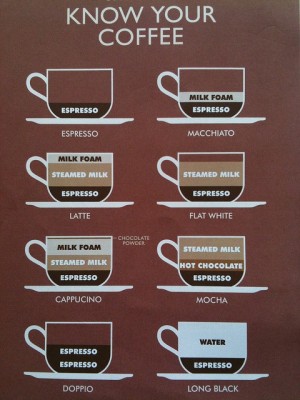 There are now hundreds of coffee spots across Melbourne, many the nook, window and doorway has become armed with a baristas and shiny Gaggia. Landfills must be overflowing with coffee cups, which I recently discovered are mostly unrecyclable due to a plastic covering on the cup. Those keepie cuppies are indeed a wonderful invention.
Melbourne has several stalwarts like my local St Ali, I remember the first time, a newbie to Melbournes laneways culture and a slightly odd steer from my mobile maps had us wondering around like fools until we finally tracked it down. It was the days when St Ali was only open weekdays and we used a lucky day off to visit. The passion for coffee was evident there just as it is now and the queue on a weekend is testament to their food too!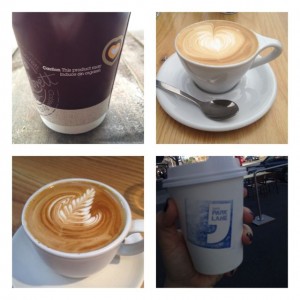 Since then I have found many a respectable cup of coffee in my local area with the most recent 'hipster' coffee spots opening with Clement coffee and Park Lane, nothing wrong with a cool dude coffee!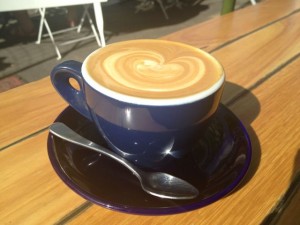 And then you start exploring the other suburbs for your much needed coffee before work, for a meeting and for a catch up.
There is the creative coffee spot with places like Manchester Press pushing the artistic licence and jazzing up your foam with a picture or two!!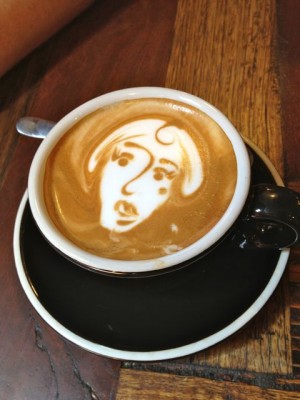 Lets face it, you don't have to struggle in most areas of Melbourne to find a good coffee and a bag one will certainly stand out.
With the many cups consumed it is surprising how little I know about coffee and when the guys from Smudge Publishing introduced me to Coffee Encounters Adventures of the Origin I was intrigued and amazed at the stories behind my sometimes taken for granted cup of coffee.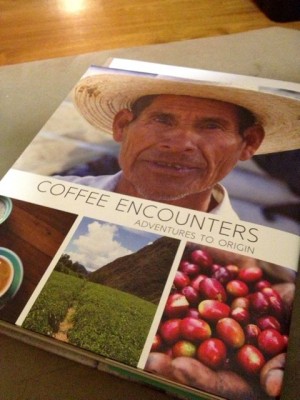 Firstly, I love that this book was inspired by Salvatore Malatesta or Sal from St Ali! Much as my coffee journey started with that first adventure to St Ali so did the rumblings of this amazing book. It is an amazing collection of stories as Australia's leading roasters 'take readers on a journey through the most exotic coffee farming regions'.
It's the kind of book you leave on your coffee table and find yourself and your friends opening and finding a new picture or story each time. The photography is exceptional and you can easily lose yourself in these alone.
So I lost a few hours in admiring the wonderful imagery, but I learnt a lot too! Firstly there are recyclable cups from producers like Huhtamaki, producing compostable, disposable cups made primarily from renewable natural resources. That sounds like a guilt free cup to go!
There is an amazing prologue from Piero Bambi, son of the founding father of La Marzocco, who made the first coffee machine in Italy back in 1927. Unfortunately the war interrupted and patent expired meaning vertical coffee machines were popping up everywhere and then Gaggia came along with the pressurised lever coffee machines… it's like the space race for beans!!
The word coffee comes from the Arabic word for 'Wine of the bean' and as Andres Lotorre states there are a lot of similarities with Coffee and Wine across harvesting, picking and complexity.
There are heartfelt stories from team behind the book of the characters they have met along the way including Mario and Melanie. There is the history behind Australia's coffee culture, originally tea drinkers! Amongst the encounters with coffee exotic origins there are cute references to the cycle of coffee, the many types of brew we request and even a vocab!
This book is a work of art, an incredibly passionate endeavour with many familiar faces from Melbournes wonderful cafe culture and lots more. I guarantee you will learn a lot whilst absorbing the many adventures in this book.