Still one of my favourite bars in town, now taking reservations – the word is out. Possibly the hottest spot on a Friday night with the comedy festival on. A great place, if you can grab a table, enjoy a glass from a very decent wine list and some pre-laughter snackage.
The guys that run Cabinet have secured a little goldmine, no matter what time of day you pop in there is always a good buzz, friendly banter and a smile.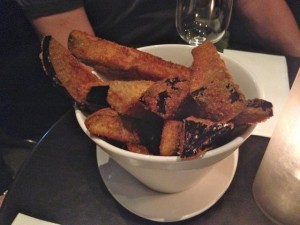 These are the BOSS! Eggplant fries with garlic aioli, I cannot come here and not get a bowl! I have learnt to let them cool, those babies retain their heat but they are soooo good! Crunchy polenta crust and gorgeous silky eggplant inside.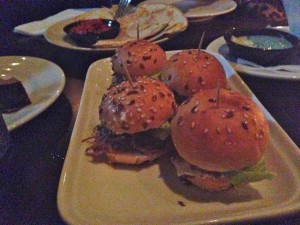 Mini pork sliders are everyones favourite with succulent pork in mini rolls – perfect!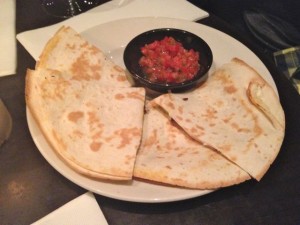 Excellent snackage, simply well done with wafer thin zucchini and eggplant and cheese to hold it all together.
Just a great spot doing what they do well.
**************************************************************
Last published 22nd June 2012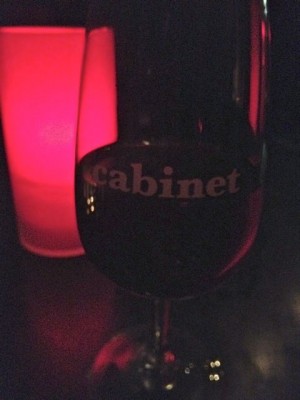 A regular in our fave spots to visit in Melbourne CBD, you always get a smile, great service, a good glass of wine and some pretty good food too! A perfect example of Melbourne Bars and their ability to make any space work this small area has set themselves up in the heart of Swanston Street and they even have a big covered balcony for all the smokers!
On a cold dark night it is cosy and intimate and busy! We grab the last table and settle in with a great glass of Sangiovese from Heathcote and check out the chalkboard for dinner options!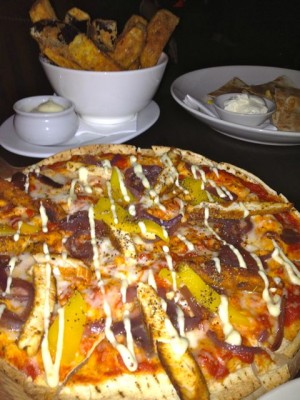 Terrible piccies! It cannot do the food justice but we have a fantastic feed with a spicy bean quesadilla, chicken flatbread and a bucket of big hearty eggplant chips! Seriously good!
This is a great spot for Melbournians whether they want a quick drink on the way through or a good place to set up shop for a bit of food and drink – this place has a real heart to it and you always feel welcome.