Pinterest Recipe – Detox Salad
I love quinoa and Pinterest!! You can find a ridiculous amount of recipes, table decorations, party cakes and things to do with glow in the dark sticks!
This super healthy quinoa salad makes lunch time a welcome treat, with heaps of fresh and healthy vegetables and I added a cheeky touch of feta for a treat!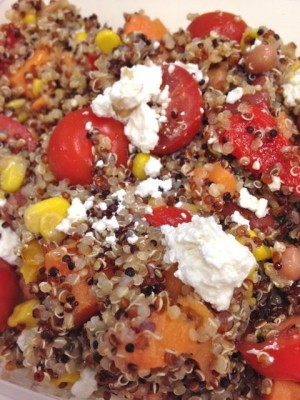 Check it out on Chelsea's Messy Apron