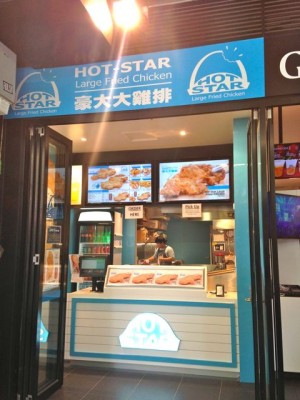 We'll it is big and it is fried!! As big a human head or your basic ruler, this big, thin, crispy chicken is a perfect late night, drunken carb / protein / fat treat to soak up a bit of beer!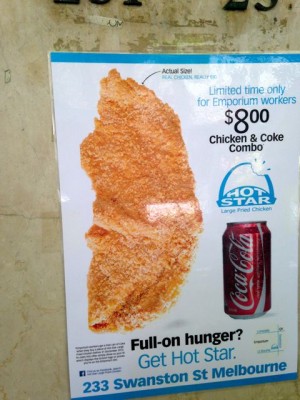 However we had it on a sunny Saturday afternoon so it is a clear memory of ok but not great. There was something not quite right, fast food obsessed hubby wasn't too keen on finishing – a first!!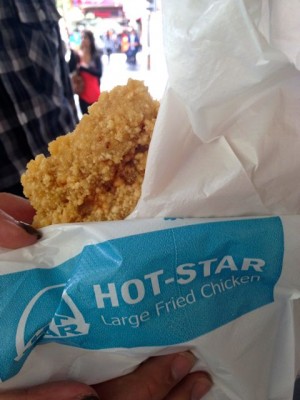 It is what it is – massive slab of malleted, fried chicken – you decide!