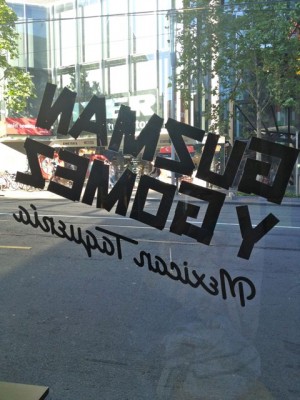 Still my favourite Mexi-Donald's!! A perfect spot to grab a quick cold beer and plentiful nachos on a busy days shopping.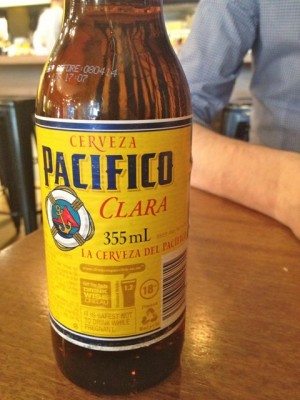 Possibly the best nachos I have had in a long time – crunchy corn chips with just the right amounts of BBQ chicken, black beans, guacamole and sour cream and of course melted cheese.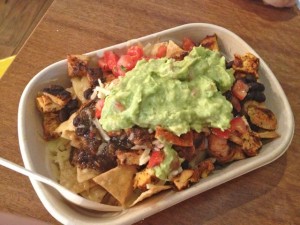 Seriously good, cheap, fast and fun!!
Melbourne is Mexican mad but Guzman Y Gomez is a little bit different! It's the fast food fun we might just have been missing and with tacos and burritos teamed with margaritas and coronas the kids are gonna love this place!!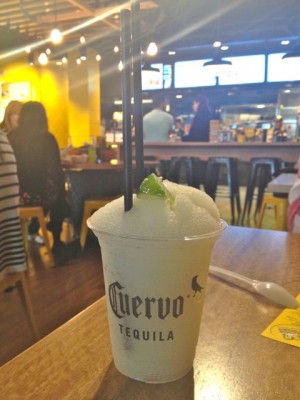 The menu is a megamix of traditional Mexican with tacos a bargain at 2 for $8.50, quesadillas, salads, nachos and burritos. Just pick your protein and off you go!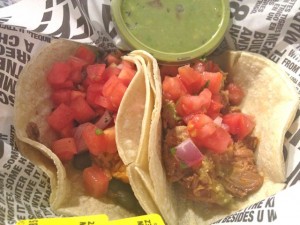 The tacos are fabulous! Gorgeous, soft shells around rich fillings! The sustainably farmed Barramundi fillets sautéed in GYG's Guerrero marinade are wonderful. The fish isn't overpowered by the flavours and they work perfectly!
The slow roasted pork in GYG's spicy Chipotle marinade with Pico de Gallo and Tomatillo salsa is exceptional! Generously stuffed with tender, succulent, spicy pork – Amazing!!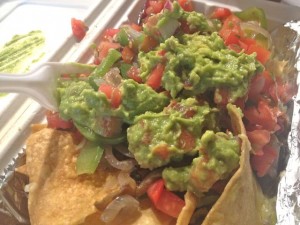 Nachos are a big box of flavour with heaps of sautéed capsicums, onions and mushrooms, Pico de Gallo salsa and guacamole on the side and on top!
The staff are efficient and getting the job done, the fit out is fun and functional with the football table and plenty of space to hang out and enjoy beer! My favourite part…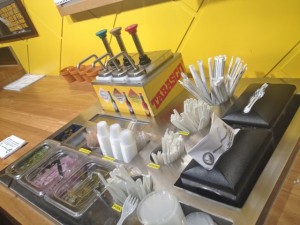 Condiments! Mexico style!! Green sauce, red sauce and hot sauce on tap plus as much red onions and jalopenos as you wish! Oh I wish I was there right now!!
Fab place, love it – don't judge it for not being a restaurant, they aren't trying to be!