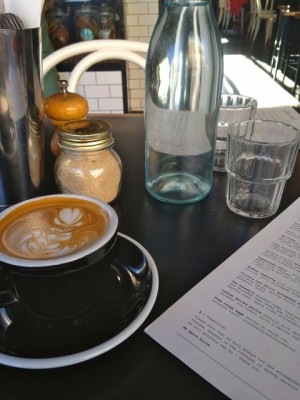 A favourite spot for a coffee when down that way, I have wanted to try their breakfast menu for ages, with a chilled out atmosphere, cheery staff and corn fritters on the menu – why wouldn't we?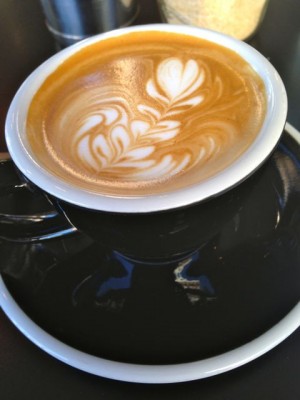 Sensational coffee, for a 'bean addict' this is a crucial part of breakie and you know when you are ordering a second within ten minutes you know they are pretty good!
Plenty to choose from on the menu, go the bircher, vegetarian tacos, brekky omelette or red chilli scrambled eggs, there is something for everyone including my favourite – corn fritters.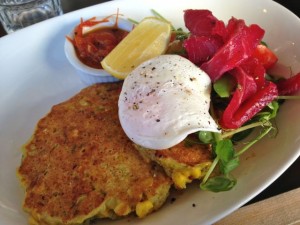 Amazing! Gorgeous, corn packed, fluffy fritters with a perfect, golden runny poached egg. A really lovely sugar snap pea side and generous chunks of cured salmon or trout… I can't remember!! I was all about the fritters!!!
Great spot, breakie, lunch or coffee = good times!