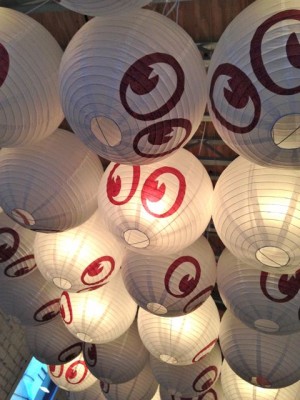 Popping up for just a short time before they move to permanent digs in the CBD, the 'test kitchen' next to Cutler & Co, the new baby is getting their training wheels and I don't think they will need adult supervision for very long! Great spot, busy and no bookings on a Friday night we head off for a drinky and come back 40 mins later to grab our seats.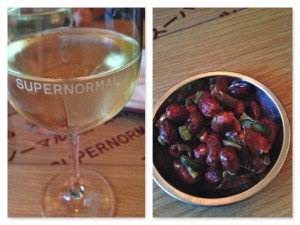 Wine list is small but good, a bottle of Gruner and some delicious complimentary peanuts and we are super happy! The test menu is a great mix of dishes, large and small just load up and share nicely!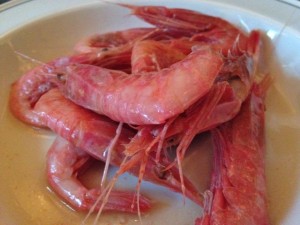 Drunken Ama Ebi Prawns – fresh, yummy, bit of hard work but worth it for delicious prawns!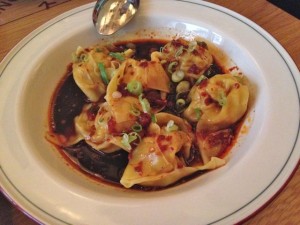 Boiled prawn dumplings in a spicy sauce, just gorgeous! Floppy dumplings holding their gorgeous prawns and bathing in that sauce – fabulous!!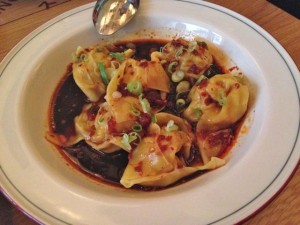 Cool, spicy eggplant and tofu salad – love a good roasted eggplant and delicate tofu, this is a gorgeous dish, should definitely be on the list!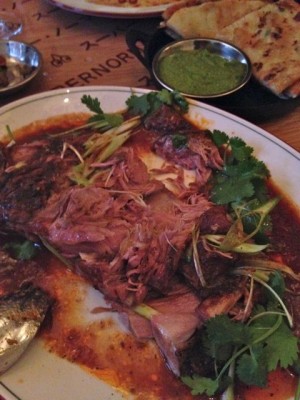 But wait for it…. Szechwan lamb, pancakes and coriander. WOWSERS!!! Succulent, slow cooked, falling apart lamb with spring onion pancakes – sensational!! If this is a test I think we are passing with honours!!
Only open until the end of December 2013 – you'd best be quick!!