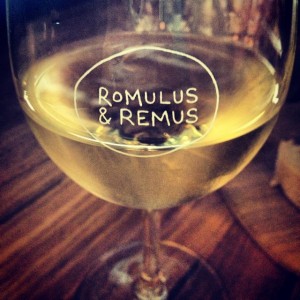 Driving past everyday and seeing Romulus & Remus come together was both exciting and torturous! It took a while to get there but it was totally worth it. They have so much space it's lovely, great big booths still leave plenty of room for tables and no one squeezing behind you when you are trying to enjoy your lunch.
The menu is easy Italian, salumi boards and fabulous pizzas. There was a problem with the gas for the first few weeks so the menu was a bit limited but check out the full menu now click here. Pastas, antipasto, duck rillette, arancini, barramundi and t-bones!
Service was a bit hap hazard but it's the first few weeks so everyone is finding their feet. Wine list was good, decent choices and prices by the glass.
The salumi was beautiful, if you love cured meats you can't go wrong!!
We ordered one of nearly all of the pizzas and were all happy to share as they were all so good! Margerita perfection! Love a simple, thin crust, restrained topping of tomato, buffalo mozzarella and oregano! Yum!!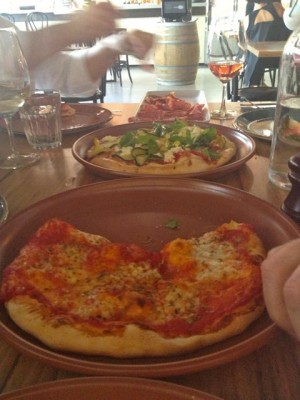 Prawn pizza was good! Chilli prawns with spinach, roasted capsicum and cherry tomatoes I really don't go for seafood pizzas so this was a pleasant surprise.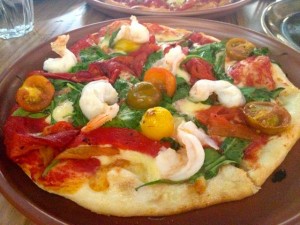 Zucchini, ricotta, mint and lemon was beautiful. Gorgeous classic flavours, done well!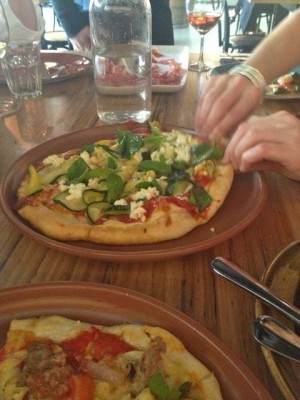 The crispy pancetta, pork sausage, chilli, slow-roasted cherry tomatoes and cauliflower, drizzled with truffle oil was a stand out – happy days for the pizza addicts!!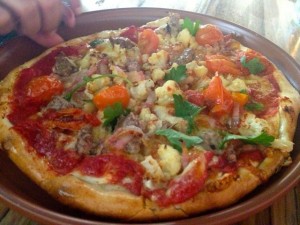 Great spot, lucky old Bridge Road! Come t oSouth Melbourne for the next opening?