Me over order? Never!! But Shizuku had so much good stuff on their menu, so lets give you a run through seven of their amazing dishes to get your mouth watering!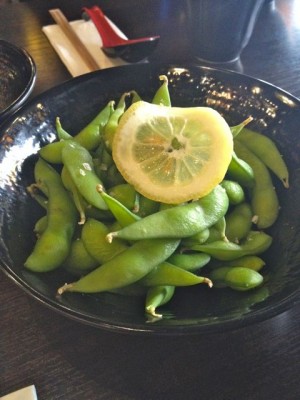 Edamame with chilli flakes – usually prefer them hot but these were great, just add a good cold beer!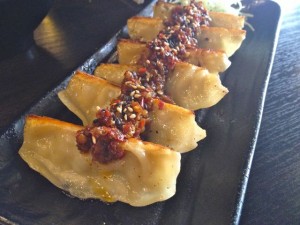 Spicy Gyoza with miso peanut chilli oil and leek – Best ever gyoza! Big call but I will stand by it!!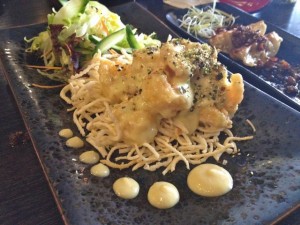 Wasabi Prawns – heaps of meaty, fresh prawns slathered in kewpie and wasabi and lots of lovely crunchy noodles.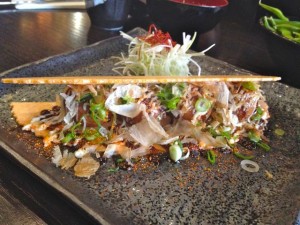 Takoyaki Senbei – octopus balls with ebi prawn cracker and ume sauce, kewpie and bonito flakes – Amazing dish, loved it!!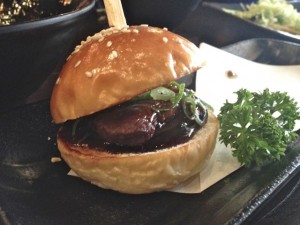 The special sticky pork slider – perfect little shiny roll full of succulent pork and sticky sauce – Yes!!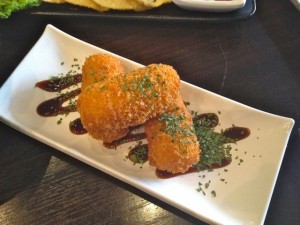 Crabmeat croquettes with fresh crab meat, corn and plum sauce – Loved it!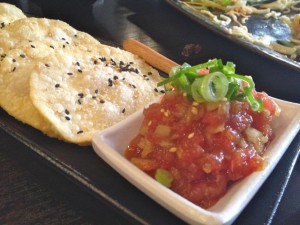 Tuna tartare with shizuku dressing, wasabi and gyoza skin crackers. Not usually my thing but this was really wonderful, super fresh and those crackers were legendary!
SO there you go, whistle stop tour of the wonderful Shizuku – need I say more?!