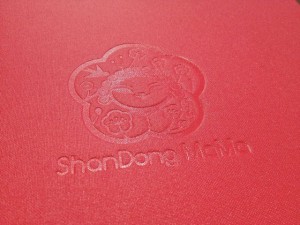 Tucked away in a little cut through between Bourke and Little Bourke Shandong Mama is a simple little spot with great food and lunch will barely break a $50. Friendly staff, gorgeous menu and the food is damn good!
Wasabi spinach salad – soooo good! The wasabi is generous and there are those moments where you breathe down your nose and get the wasabi burn! Wickedly delish!!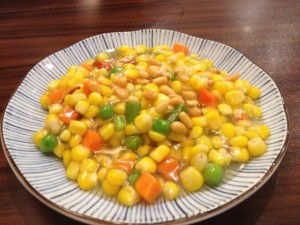 Sauteed corn with pine nuts and goji berries – couldn't go past this one on the menu and it was a really great dish. That slightly snotty gelatinous consistency with the crunch of the pine nuts doesn't look like it should work but it does! We loved it!!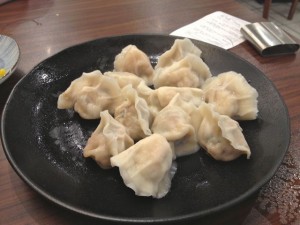 We came for dumplings and a big bowl of boiled pork dumplings we shall have! With hints of dill, spring onion and fried shrimp there were a whole heap each to enjoy and there were none left! Fantastic!!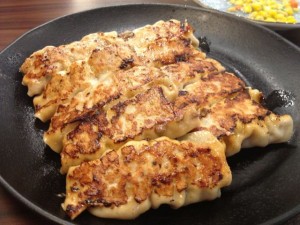 Pot sticker beef dumplings – again a very generous portion and really tasty, they are open on the bottom side which got a bit tricky with chopsticks and we ended up with deconstructed gyoza but really good!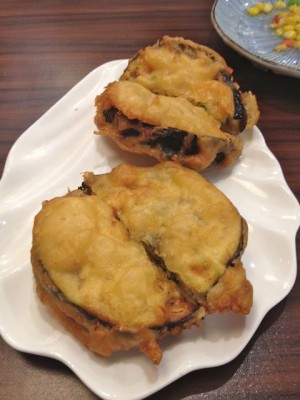 And the one dish too many! Deep fried egg plant stuffed with pork mince, coriander, black fungus, dried shrimp and spring onion. So very fried and very delish, the eggplant soaks up a lot of oil so it is not the healthiest dish but pretty sensational if you only have a little!!
Great place, fast, friendly and fun. Great food! See you soon!