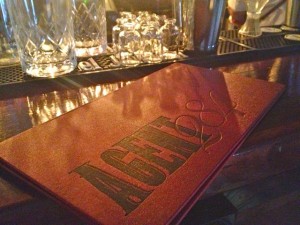 Amongst the ridiculous amount of new and super cool restaurants down Smith Street is Agent 284. Long before the Huxtas and Hipsters, Agent 284 has been mixing cocktails and great food for a while and we were lucky enough to have a bit a VIP night with mixologist Linus and learn more about the Agent 284 story.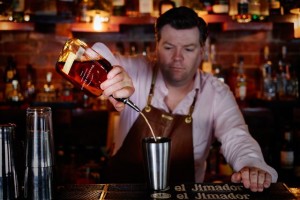 Introducing Linus Schaxmann, the cocktail genius taking the traditional and familiar and taking a new twist to a new level! With twenty five years experience behind the bar including stints in Monte Carlo, London and America, Linus Schaxmann brings his unique twist on the classics, utilizing modern techniques and quality ingredients and can be found behind the upstairs bar every Friday and Saturday.
The cocktail list is a joy to peruse and tricky to pick which one first, fortunately we are having mini cocktails made for us to guide us through the fun and fantasy of mixology!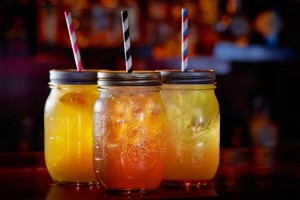 The Smith Street Fizz! With Grapefruit vodka, Aperol, lemon and more served in a jam jar. Its the perfect balance of super sour and refreshing! Served with a side of pop rocks this is where the traditional gets real fun!!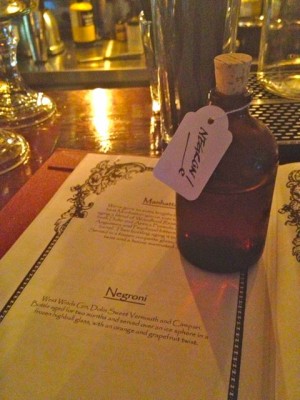 It's an educational night and we are learning lots including the new trend of ageing cocktails, our Negroni has been mixed up and popped into a cute little bottle to age. The ageing process softens the flavours as they mingle together and takes the edge off the mix. The result is a truly delightful two month old Negroni served with ice and an orange and grapefruit twist AMAZING!!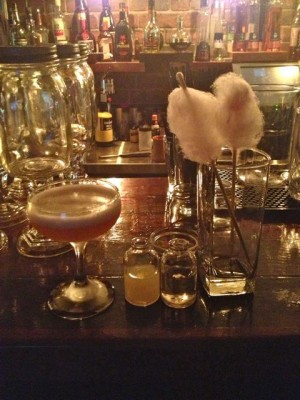 Linus is a wizard behind the bar and has even got the fairy floss machine going but this is Campari floss! Cocktails to make you smile, we have had pop rocks and now there is floss that has that fabulous sourness from the Campari. With the Grapefruit and Elderflower Daiquiri shaken up with yuzu and lemongrass this is an absolute winner!!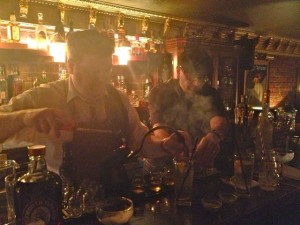 The mad men and their smoking machines! The air is filled with a smell of fantastic spiced smoke as the guys pull together our smoked and spiced old fashioned! Jack meets Angostura meets hazelnut and sealed in a jar with a smokey finish – genius!!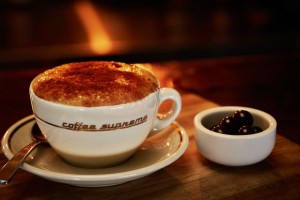 The new take on an Espresso martini, things will never be the same once you have had the Linus version! Coffee and chocolate brought together with tequila and liqueur and with a hazelnut foam and served in a little espresso cup – just an absolute pleasure!
And on top of all that there is some fantastic food to be enjoyed too! There is a great list of small plates to enjoy with your cocktails, don't miss the pulled pork and apple brioche sliders and the beef and chorizo skewers YUM!