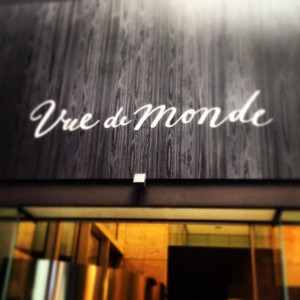 Leave your credit card at the door and allow yourself to be whisked up to Shannon's primal playground! I mean primal in a nice way, in that there is a real stone age, fur hide chairs and leather wrapped table tops style going on but with a cool, clean and modern edge! It's kinda how I would design my man cave for hubby if we had a mansion!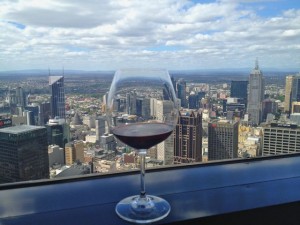 So past the bar with breathtaking views of the city and through the huge door to the restaurant. With barely 20 tables, this is a the way dinner should be enjoyed, no touching your fellow diners when squeezing past tables, here you feel as if you are the only ones in the room. You own private view of the city from your table and you know this is going to be a very special experience.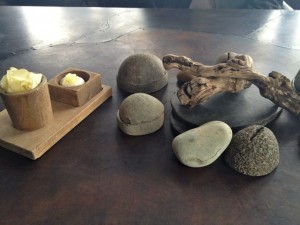 My first observation is the apparently random collection of gnarly sticks and large stones gathered in the centre of the table – simply for aesthetics? Ofcourse not! All will be revealed!! Our host for the day took a while to warm to us, even at Vue de Monde I still expect a bit of humour and we worked hard to relax our new friend – food and wine should still be fun people, wherever you are! I thought it was odd to be offered the choice of degustation or a la carte without any physical presentation of the two options – I am sure I could have asked but just seemed strange and then when going a la carte to be presented with the menu with no prices or confirmation that the a la carte was still a set priced option that you dictated the content of. I personally knew we were in for a treat either way and we were there for my birthday so $$'s were not an option. But still… for the regular peeps I imagine that would scare the hell out of them!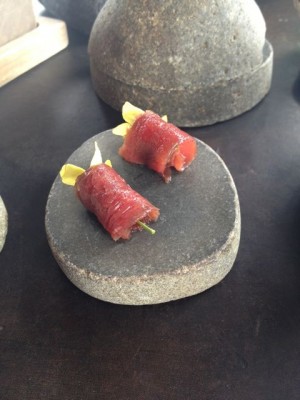 So a la carte simply meant some of the good stuff from the degustation and the fun and innovations Shannon is known for but you get to choose an entrée and main. For me the Vue de Monde experience is all about the little dishes that are barely a mouthful but obviously take an incredible amount of detail and care to pull together. First up are salt and vinegar chips with macadamia paste………. Sounds pretty basic, no! Obviously freshly prepared, wafer thin, melt in the mouth potato crisps that go exceptionally well with the salty, nutty paste.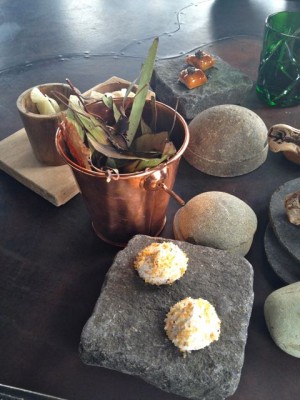 So remember the sticks and stones table centre…. Well each one has been carefully selected for a very real purpose! Our emu fillet with herbed butter and delicate little edible flower is served on one of our rocks, the server carefully rolling each one into a tiny morsel with so much flavour. The truffle marshmallow is sadly gone in seconds and the emu jerky… served in a little metal bucket of charred leaves, as in any wonderland you always check "Can I eat all of that?" When reassured we were supposed to each it all there was a awkward moment of burnt leaf chewing before we realised there had be a slight misunderstanding!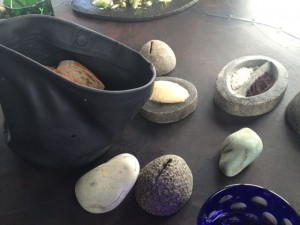 The beer and fennel bread served with a little quenelle from the biggest pail of butter you have ever seen – is sensational! Though I am surprised it hasn't melted as the restaurant is pretty warm! Obviously being up high with windows all around on a 30 degree day will certainly warm the place up and I don't think the best solution is to pull the blinds down! Air conditioning up and view restored might be a better plan! Again I am sure I could have whinged and the lovely staff would have done everything to help but I have my San Pelli water so I was fine!!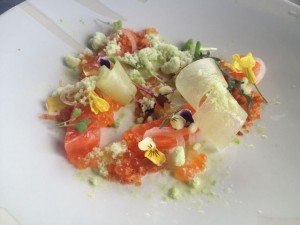 The sticks and stones continue to reveal themselves as our cutlery is set up on a stick, entrees were a choice of rainbow trout, duck, kangaroo or pork. My trout is a sensational dish, super fresh and super tasty.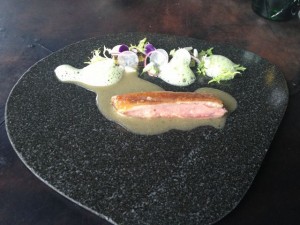 Hubbys duck a similar success and served on a polished stone slab that looks like it is almost suspended in water – beautiful!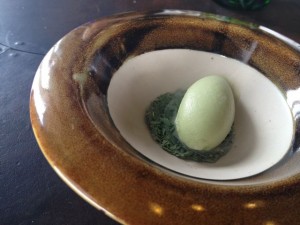 The infamous palate cleanser requires an extra spoon and a wooden pestle to be delivered to the table. A little bowl of pretty herbs and flowers is covered with liquid nitrogen that sends little frozen bubbles running all over the table. The result is a smoking bowl of snap frozen herbs that you are required to smash down and then a refreshing cucumber sorbet is served on top. All very dramatic and theatrical and very delicious!!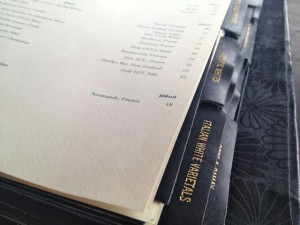 Amongst all this foodie fun are some rather lovely wines! The wine list arrives to a little exclamation of joy from me, oh, that's after the sommelier wrongly assumes that the little lady can't pick a wine and automatically hands it to hubby! Indeed, I can pick the wine and spend the next 15 minutes pouring over the pages with happy abandonment! The listing looks like an old spell book with worn leather covers and page separators and leaves me wishing for a wines I definitely cannot have! There is a reasonable selection of wines by the glass though the bubbles have only three options – Cuvee, Rose or another. At $29 a glass the Cuvee is the only birthday bubbles option, I am not a cheapskate but this seems excessive to me, give people a few options across the board maybe? We are lucky enough to live in a state and country with exceptional wineries!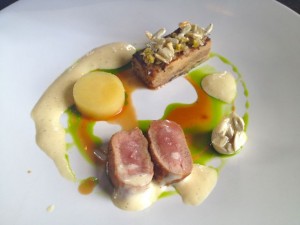 Mains were a choice of beef, lamb or fish, so simply described and so beautifully presented! The lamb was a phenominal dish, I couldn't pick the anchovy or mustard in the description but it was thoroughly wonderful – you cannot question the perfection. The beef was even better and was so full of flavour.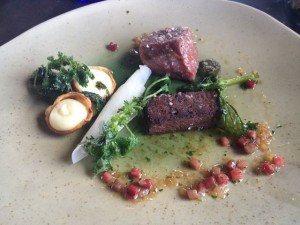 We enjoyed a lovely East Coast of Tassie Pinot Noir, infact we enjoyed three glasses at $25 each before the afternoon was over, that adds a touch to your bill! I blame the cheese!! When we first walked in I spotted the cheese 'incubator'! Carefully sealed behind their glass enclosure, all oozing and tempting!! Would you like to see the cheese? Hell yes!! This is when our new friend really warmed up and had a great chat about just how wonderful cheese is!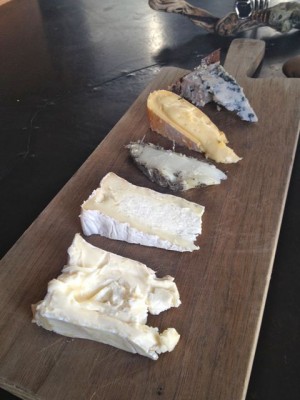 And the choices were fabulous! Blue, gnarly, triple, creamy, smokey, herby………….. OMG I am in heaven, well that high up you feel pretty close!! Served with a bounty of accompaniments plus a double serve of the nice breads and crackers we spent a decadent amount of time with our pinot and cheese party. I think they charged us $10 extra for the extra round of bread and crackers…. You can't serve that amount of cheese without a decent amount of crackers.. shame on you!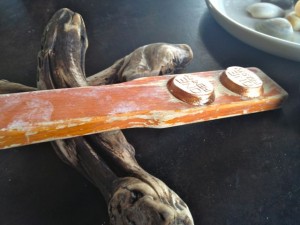 We had mentioned a few times that dessert probably wasn't an option, it is a big lunch and we had a hot date with Burch and Purchese that evening! I noticed each time we did mention that there was a polite smile, no problem…. Because we didn't understand that it is a set menu regardless and you are getting your petit fours! They were fabulous! Another round of little morsels imagined up by a culinary genius, to surprise and delight! Little gold brushed jelly coins that you expect to be chocolate, tiny chocolate shells – served with a heap of shells you do not want to eat!! And the finale a Happy Birthday Lamington – nice touch and lovely cake!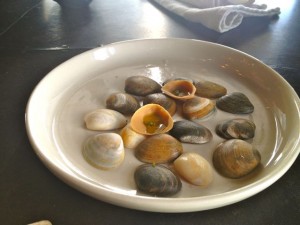 We are stuffed and a little tipsy from all the fun, wine and high temperatures! The bill is 50/50 wine and food, we enjoyed ourselves but there is a niggling feeling that I probably wouldn't rush back….. it was a special occasion, a lovely treat but I think there are many other things I can do with $600… like shoes!!