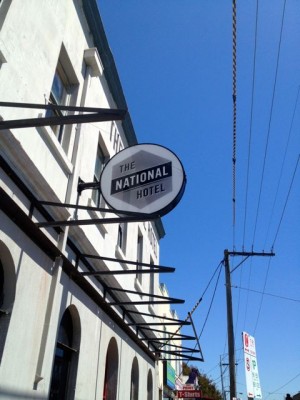 A great local pub, for lucky Richmond locals! A great fit out with a brilliant beer garden, it is the perfect spot for a Friday work lunch in the sunshine.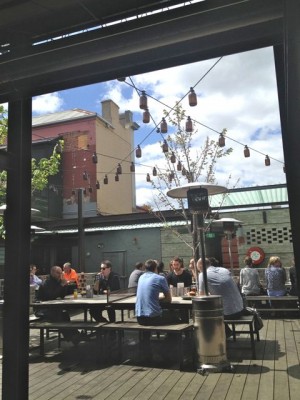 The menu is an mix of usual pub classics with a few extra round the world twists, something for everyone! A good list of nibbly, share plates we all agree there has to be some school prawns in our future!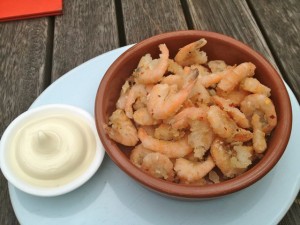 Super yum!! But sometimes you just need a good burger! And the National do a very good burger!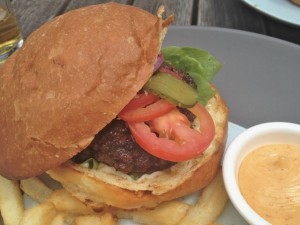 Nice roll, succulent patty, good salad, quite a heavy slab of beetroot relish and great fries!!
All round damn good – wish we could stay there all day in the sunshine!!
**************************************************************************
Previously visited 25th February 2012
Delish! I wouldn't have stepped in the old National… but the new one.. I didn't want to leave!!
There were some odd comments on Urbanspoon about bad experiences and lack of 'pub grub' but we are all excited to head down Victoria Street on this gorgeous day for a spot of Asian inspired fare!
Firstly congrats on the fit out, it is stunning! The finer details are still being finished but it is looking good! Industrial chic? Plenty of concrete, and metal fill the inside and then you wonder through to a bamboo lined outdoor area that is brilliant! Big tables for everyone to crash for a lazy afternoon of pints and dumplings!!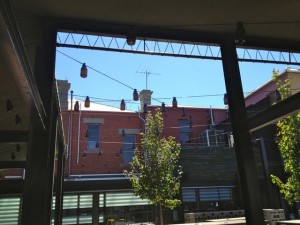 The menu isn't packed with parmas and burgers, I am not sure why anyone would assume that is has to be! Instead there are plenty of small dishes to nibble on, dumplings, gorgeous salads and bigger plates of curry, barramundi and the desserts OMG!!
Plenty of great dishes to share and off we go!!
Dumplings sound too good not to! Ocean Trout with Prawn and for the meat lovers Wagyu, Miso and Mushroom dumplings, yum!!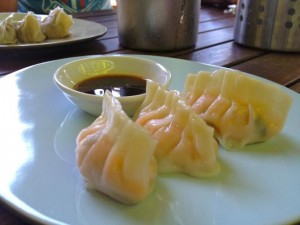 The BBQ Pork with crispy shallots and pomelo salad is AMAZING! I loved this dish! Lots of dark flaking pork in a sea of fresh coriander, beansprouts, nuts and just YUM!!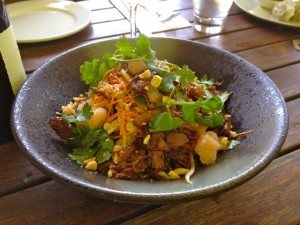 Equally amazing the Prawn, watermelon, radish and citrus salad was so fresh and tasty and so pretty!!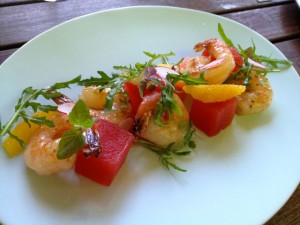 Gnocchi, butternut sauce, pickled shimeji was ok, the little potato pillows were gorgeous and the shimeji (Japanese mushroom, I looked it up!!) nice but everyone at the table thought it was maybe a little bland. Possibly it was the salads making it look bad or that we were eating heartwarming Autumn gnocchi in 40 degrees!!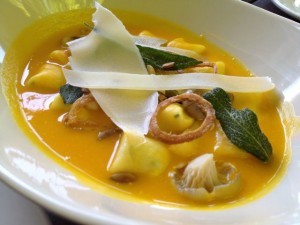 The crispy soft shell crab with chilli lemon and rice is a bit understated! This is a perfectly cooked soft shell crab in the lightest and crispiest batter and the 'rice' is infact little balls of rice that are so gorgeous! YUM YUM YUM!!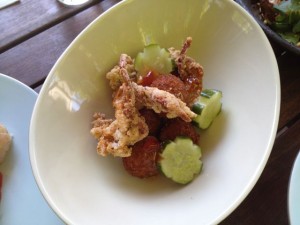 The Chilli salt squid rings with an artistic slash of thick squid ink sauce and a pot of zingy seafood sauce is good, nicely done, not greasy and the dipping sauce perfect!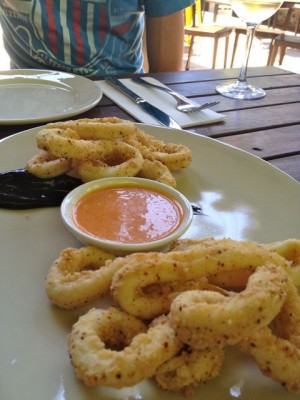 A bowl of Edamame for the table, the healthy alternative to chips!! Perfectly done and yum!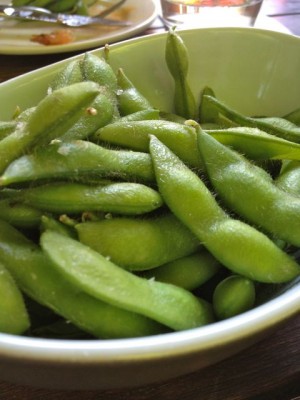 All in all its a great space and if I was a Richmond girl I think this would definitely be my new local!