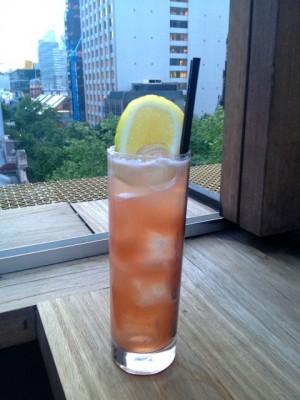 Apologies, pictures will not do this food justice!!
Having already sent family members to scout out Bomba and had fabulous reports back we were happy to head over on a balmy evening to enjoy some tapas. Where the old Aylesbury resided which I only ever snacked on the rooftop bar, Bomba has retained this gem and the downstairs restaurant. The bar – just pop in the lift and up to floor five – to enjoy some nice views, bit of a breeze and some really lovely cocktails.
My Sloe Gin Fizz was the perfect match to the warm summery breeze and we were more than happy to wait for our table up there! Even better they were happy to transfer our drinks down to our table! (It's the small things!!)
The staff are super friendly, relaxed, warm and funny – I immediately felt at home and we were quickly provided with a refreshing chardonnay and sharing menus to go through. This is no ordinary tapas, there are some stand out dishes that scream 'Don't miss out on me!!"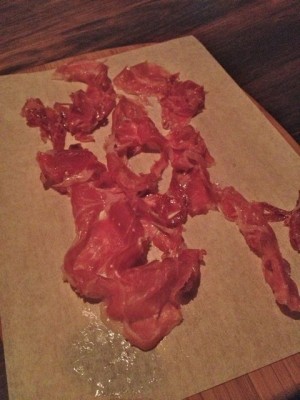 Like the Iberica Jamon from Joselito. The guy looking after us recalls visiting where this 'best of the best jamon' comes from and visiting the caves where are these 'hams' were hanging… so some of that then!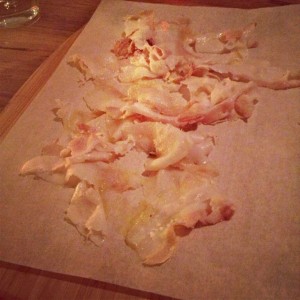 The pickled Wessex pork belly, shaved wafer thin is sensational! Not sure whether you are eating fat or meat but is all tastes of porky goodness!!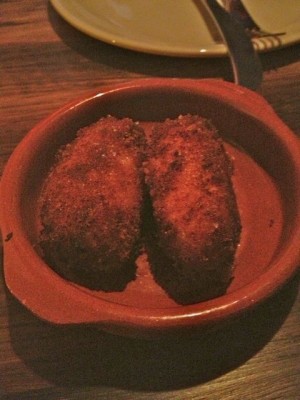 The chicken, manchego and smoked paprika croqueta are without a doubt perfection! That perfectly crispy thin outer shell and then inside is the oozing, creamy, flavour packed filling………. Mouth watering ALERT!!
The Pedro Ximenez braised pork jowl on celeriac was highly recommended and I can see why, my last 'cheek adventure' was a disastrous trip to the Yarra with sad, no flavour, boiled in water beef cheek. Those guys need to take a lesson from Bomba! Even with the warning that it is the jowl and there will be the gelatinous coating you just scrape that off and an amazing punch of flavour and succulent, tender meat follows.
The freekeh and roasted cauliflower salad is a perfect accompaniment, light, delicious and healthy along with the Valencia salad. A simple dish of fresh lettuce leaves, orange segments, red onion and rooftop honey. I love the story of hipster bees with their beards and in their tight jeans making rooftop honey!! Great sense of humour here, a perfect example of how food and wine should be fun!!
No time for any more tonight as we run off to a gig but I can see many more visits to Bomba in my future AND they take online bookings 😉