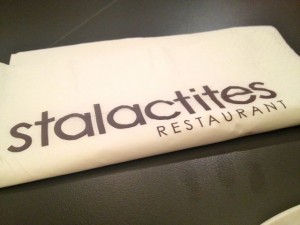 Stalactites – you rock my world! On a rainy Friday night there are not many places that will give you a table for eight and serve up some of the best Greek in town!!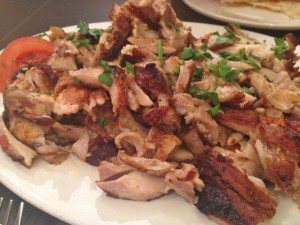 Brace yourself for some serious mouth watering! The most amazing chicken, all caramalised and juicy!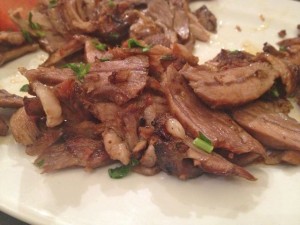 Spit roasted lamb, incredibly flavorsome and all those charred bits I love!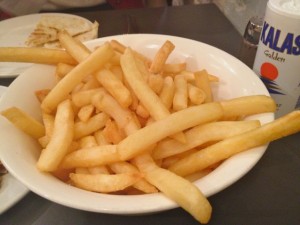 Chips, dips and pita so that hubby can make a kind of kebab with everything!!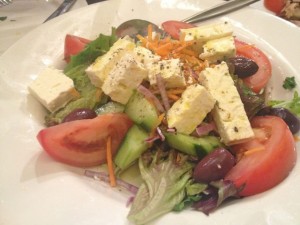 And a delicious Greek salad to balance out the chips!
Few Greek beers and a glass of riesling and the bill is barely $20 a head! You cannot go wrong here ….. unless you mispronounce the name of the beer!!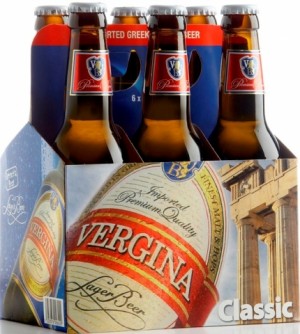 Oh boys will you behave!!
*********************************************************
Last visited 23rd March 2011
After a night of brilliant comedy it was time to find somewhere to eat out of the cold, I am ashamed it has taken me 7 years to step through the door at Stalactites but it was more than worth the wait!!
We didn't mess around – mixed meat platter, calamari, dips and a bottle of white!
Our waiter recommended a bottle of Halkidiki from its name sake in Greece it was light and fruity and went down very well!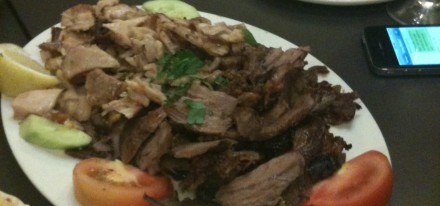 Dips were fantastic and the platter of lamb and chicken that arrived was superb – my mouth is watering at the thought of it!
Plenty of pittas to make our kebabs and the calamari was light and crispy and loved by all!
I will not wait as long next time!!