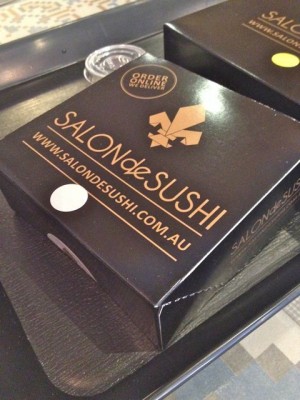 Clarendon Street is continuing its revival and Salon De Sushi is a welcome addition to the new spots popping up! Melbournes first online sushi delivery service, I kind of want to move out of the area so they can deliver to me…. it seems lazy not to walk the five minutes down the road to enjoy!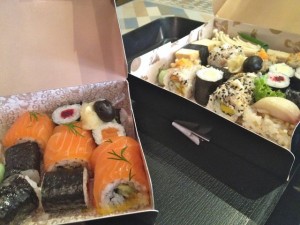 Everything is super fresh and gorgeous boxes of mixed sushi are available for you to pick up and take away or sit in and enjoy in the lovely seating areas. This is no average california roll going on here, the guys are taking sushi to another level with dynamic flavours, combinations and some welcome multigrain rice to make it all super healthy!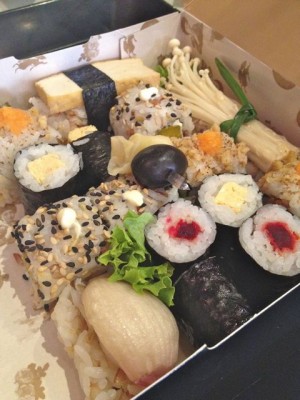 The miso soup is worth the walk alone! With a deep, dark and rich flavour and a hint of shitaki I think I am officially addicted!! The sushi is delicious, beetroot meets salmon meets dill meets ume meets basil meets shallot meets tuna – it's a little sushi adventures waiting for you!
Whether you have a little bike deliver fresh to your door or pop on down and relax over a Kirin I think you will find something a little special with Salon de Sushi!